2O23 Annual Meeting
Register now!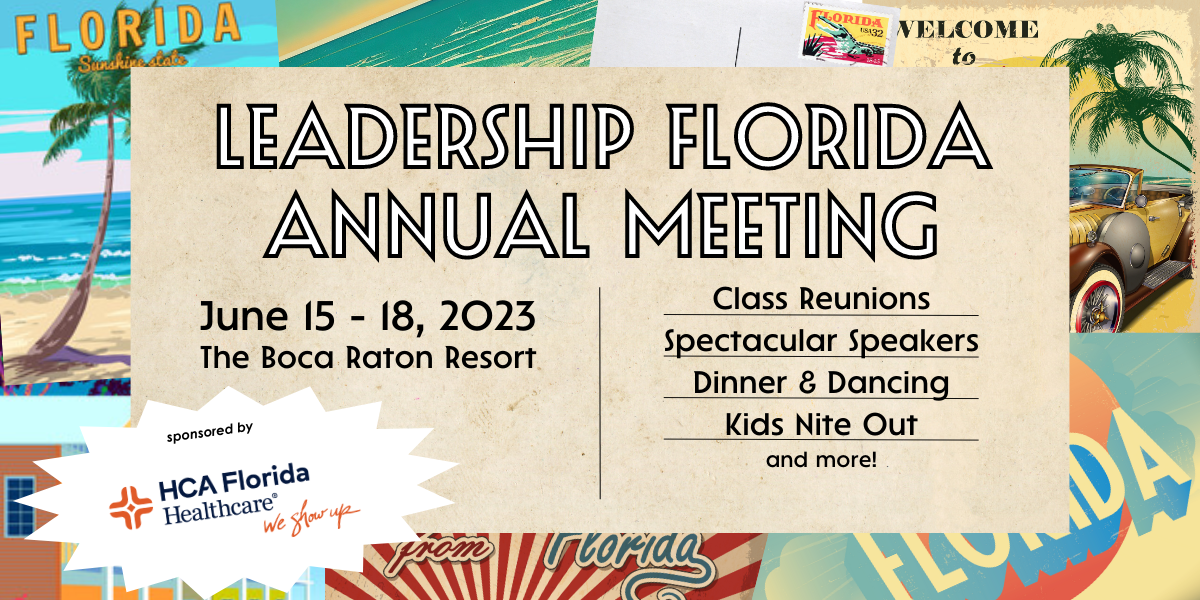 ---
Spectacular Speakers
From Thursday night through Sunday morning, you won't want to miss a single one of our outstanding speakers this year!
Kristin and Bobby Labonte - Breaking Limits
NASCAR Hall of Fame Race Car Driver
Couple described as "amazing, heralded champion athletes"
Standing shoulder to shoulder in marriage, business, and adventures, Kristin and Bobby Labonte are a dynamic team. Together they run Breaking Limits, an experiential brand-strategy company that designs and executes the strategy that builds relationships between consumers and brands. They also lead the Bobby Labonte Foundation, which has raised more than $1 million for organizations supporting children and families. From NASCAR to nonprofit, the Labontes have achieved success through dedication, teamwork, and mutual respect. Read more.
---
---
---
---
David Hume Kennerly - Pulitzer Prize-Winning Photojournalist
Pulitzer Prize in Journalism
White House Photographer for President Gerald R. Ford
American Photo Magazine named Kennerly "One of the 100 Most Important People in Photography"
Photos have appeared on more than 50 major magazine covers
As a photographer on the front lines of history for more than fifty years, David Hume Kennerly is one of the most experienced and renowned photographers of our time. At just 25 years old, he was one of the youngest winners of the Pulitzer Prize in Journalism. His 1972 award for Feature Photography included images of the Vietnam and Cambodia wars, refugees escaping from East Pakistan into India, and the Ali v. Frazier "Fight of the Century" World Heavyweight Championship at Madison Square Garden. Kennerly continues to photograph some of the most iconic moments and people in the world. Read more.
---
Troy Taylor - Chairman and CEO of Coca-Cola Beverages Florida, LLC
3rd largest privately owned Coca-Cola bottler in the U.S.
CEO of the nation's 4th largest black-owned businesses
Troy Taylor is a Louisiana native and former banker who has oversight of Coke Florida—a bottler that produces and distributes more than 600 products covering over 18 million consumers across the state. He is also the first black-owned Coke bottler since the late J. Bruce Llewellyn and former NBA superstar Julius "Dr. J." Erving acquired majority ownership of Philadelphia Coca-Cola Bottling Co. in 1985. With four manufacturing centers, 17 sales and distribution locations statewide, and more than 4,600 employees, Coke Florida serves mammoth customers like Disney, the NFL Tampa Bay Buccaneers, and local airports. Read more.
---
---
---
Eric Liu - Citizen University
Directs Aspen Institute's Citizenship & American Identity Program
White House speechwriter for President Bill Clinton
Featured on the PBS documentary American Creed
Citizen University started with a simple idea: what if each of us believed we had the power to make change happen in civic life, and felt a responsibility to try? Citizen University's work is rooted in the belief that democracy matters — and it is never a given; it relies on strong citizens and a healthy civic culture to survive and thrive. Hear from Citizen University co-founder Eric Liu as he explains how they equip civic catalysts with the ideas, strategies, and spirit to build a culture of powerful, responsible citizenship in cities across the country. Read more.
---
Dr. Robert Waldinger - Psychiatrist and Psychoanalyst
Leads the Harvard Study of Adult Development – one of the longest-running studies of adult life ever conducted
When scientists began tracking the health of 268 Harvard sophomores in 1938 during the Great Depression, they hoped the longitudinal study would reveal clues to leading healthy and happy lives. Dr. Robert Waldinger is a renowned expert on happiness, with over 44 million views on his TEDx talk on the subject. In his book, The Good Life: Lessons from the World's Longest Happiness Study, he provides actionable advice on how to live a happier and more meaningful life through our connections to others. He is a clinical professor of psychiatry at Harvard Medical School, director of the Center for Psychodynamic Therapy and Research at Massachusetts General Hospital, and director of the Harvard Study of Adult Development - the longest scientific study of happiness ever conducted. Read more.
---
---
Cassandra Campbell - Award-Winning Audiobook Narrator
Member of Audible's Hall of Fame Narrators
Narrator of more than 900 books, including Where the Crawdads Sing and The Help
Cassandra Campbell is a celebrated audiobook narrator best known for her work on Where the Crawdads Sing (click for audio sample). She has narrated titles for some of the country's best-known authors and won numerous awards, including Audie Awards in both fiction (in 2017 for Jodi Picoult's Small Great Things and in 2010 for The Help) and non-fiction (in 2011 for The Immortal Life of Henrietta Lacks). She is an inaugural member of the Audible Hall of Fame, was named a Golden Voice by Audiofile Magazine, and has served on the Audiobook Steering Committee for SAG-AFTRA. Read more.
---
---
General (Ret.) Stanley A. McChrystal
Former Commander of U.S. and International Forces in Afghanistan
Former Leader of Joint Special Operations Command
Co-Founder of The McChrystal Group and Author of My Share of the Task: A Memoir, Team of Teams: New Rules of Engagement for a Complex World, Leaders: Myth and Reality, and Risk: A User's Guide.
A retired four-star general, Stan McChrystal is best known for developing and implementing a comprehensive counterinsurgency strategy in Afghanistan and for creating a cohesive counter-terrorism organization that revolutionized the interagency operating culture.
Stan founded McChrystal Group in January 2011 to deliver innovative leadership solutions to businesses globally to help them transform and succeed in challenging, dynamic environments. Read more.
---
---
---
Writers Circle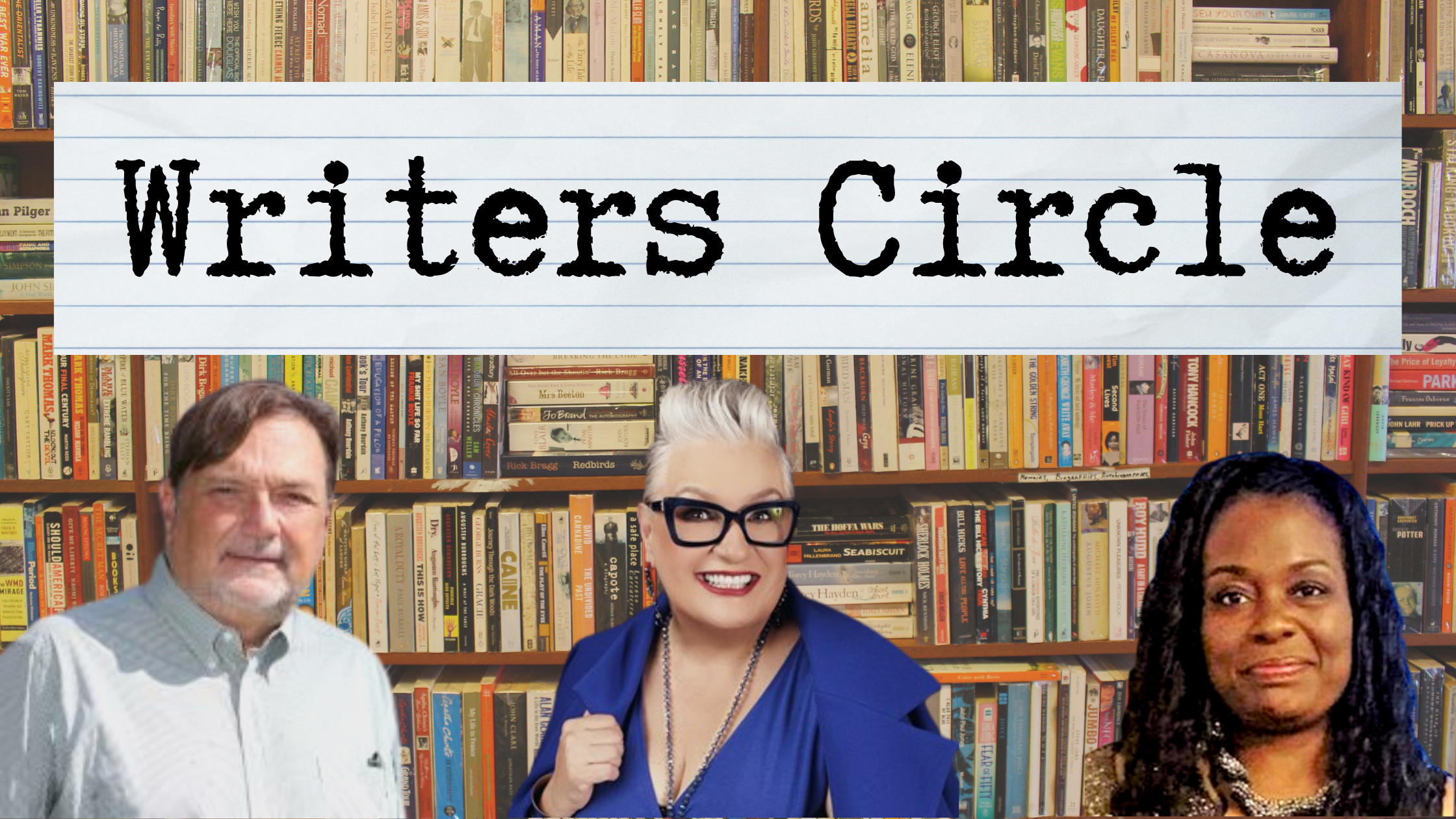 Join us for our annual Writers Circle on Friday as we showcase some of our amazing Leadership Florida Members who have published books. Each presentation will be followed by an audience Q&A, and the featured books will be for sale at the meeting! Read more.
---
---
---
Exciting Entertainment
---
Daniel Emmet
America's Got Talent finalist
Las Vegas headliner
PBS featured performer
We'll kick off Thursday with the jaw-dropping vocals of Daniel Emmet who was a finalist on NBC's America's Got Talent. Daniel has released multiple #1 singles on the iTunes Classical Chart and has headlined shows in Las Vegas at Caesars Palace, T-Mobile Arena, Paris Las Vegas, and Westgate Las Vegas. He has appeared on The Kelly Clarkson Show, on PBS, the CW, Lifetime TV, Fox Sports, ESPN+, and toured and recorded with Marie Osmond. He recently returned to America's Got Talent this past season for his viral performances as "the singing voice of Simon Cowell." Read more.
---
---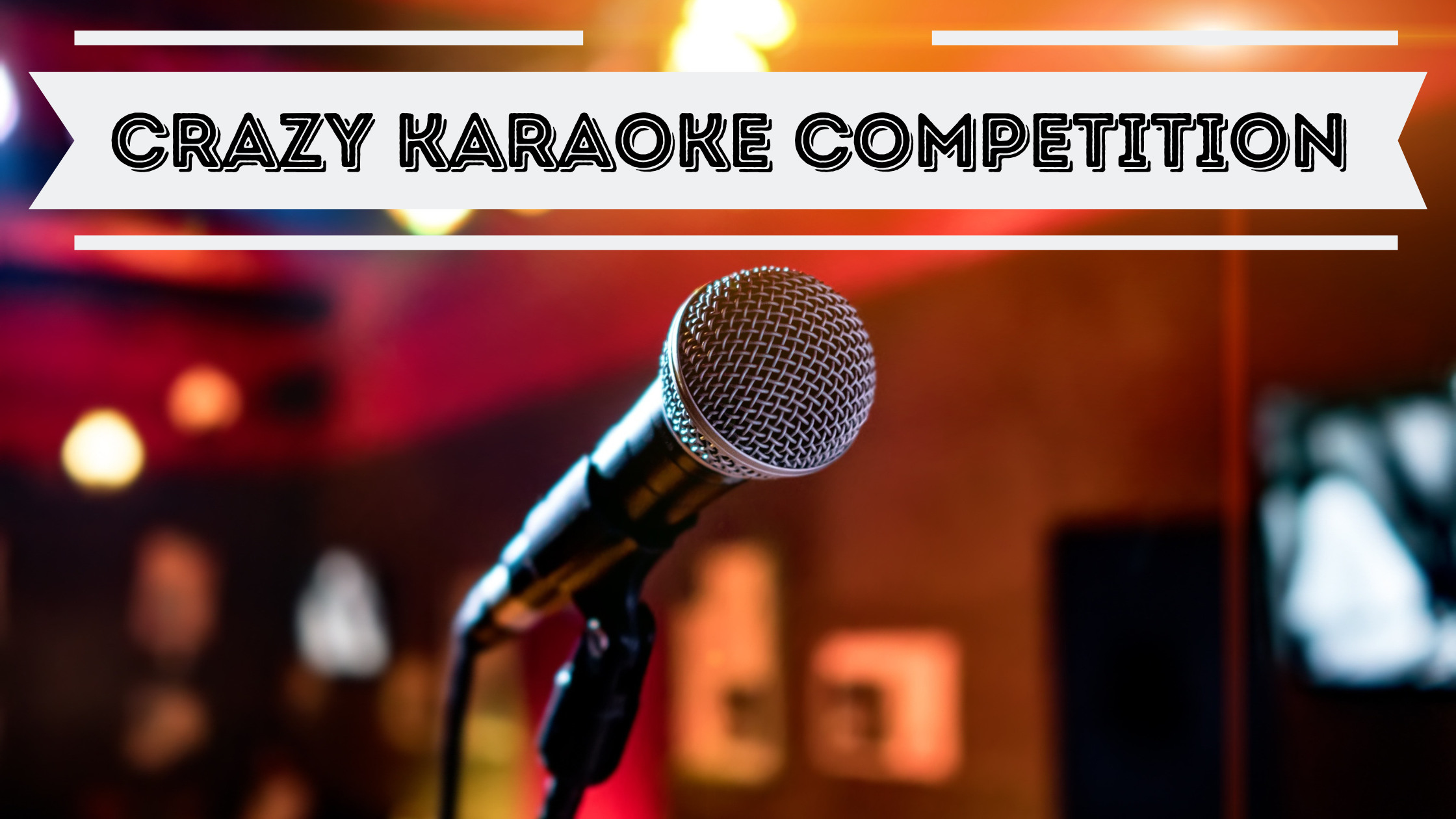 On Saturday night, you can show off your skills at our first-ever Crazy Karaoke Competition! Classes will go head-to-head to see whose talent tops all the rest! The winner will receive a prize and bragging rights! After the competition, dance the night away with DJ Nate!
---
Kids Nite Out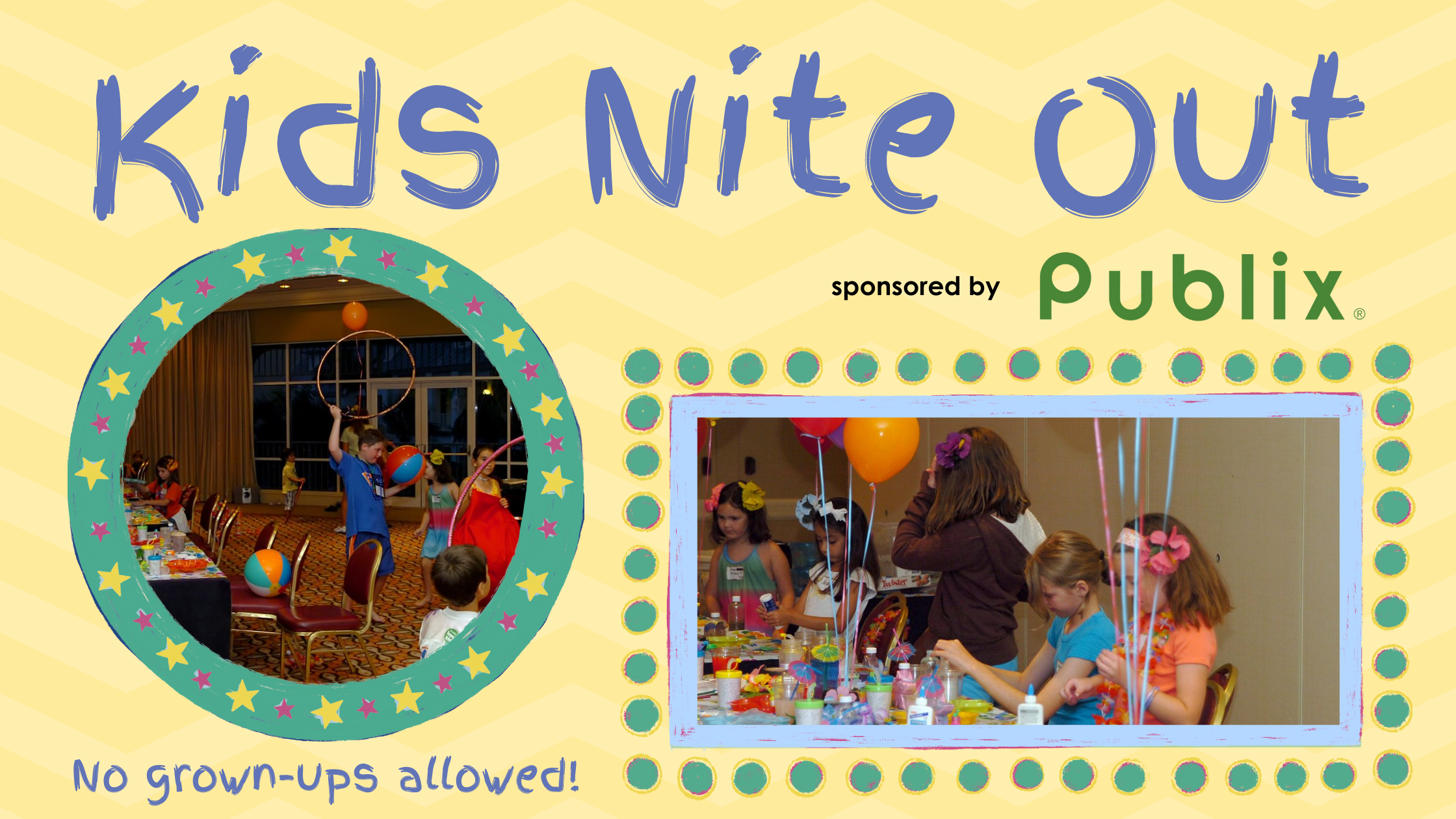 Publix is once again bringing "Kids Nite Out" to the Annual Meeting. The younger crowd will enjoy two evenings of dinner, crafts, entertainment, and fun! No grown-ups allowed!
Friday & Saturday evening - 6:00 pm
Kids up to 18 years of age are welcome.
---
Class Reunions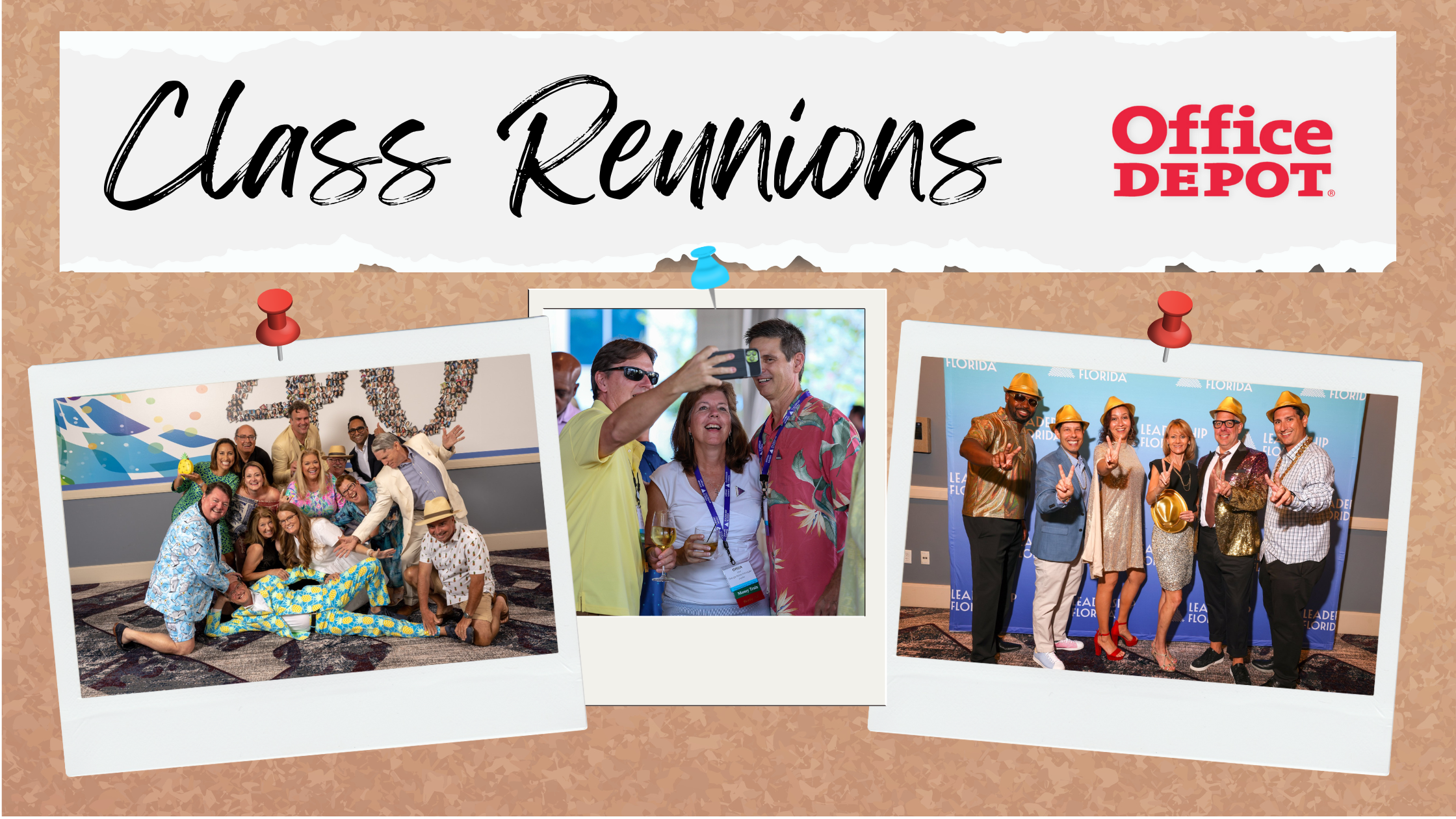 We're bringing back our Class Reunion competition this year, thanks to our sponsor, Office Depot! The Class with the highest attendance in each of the groups below will be awarded a $350 cash prize! Cash prizes can be used for any Class Reunion activities during the Annual Meeting like receptions, dinners, cabana rentals, etc. Classes must have a minimum of 5 in attendance to win, so encourage your Class now!
Cornerstone Classes: 1-10, 11-15, 16-25, 26-34, 35-39
Connect Classes: 1-5, 6-8, 9-11
Education Classes: 1-3, 4-6
Executive Classes: 1-12
Award Recipients

And the winners are...
Be the first to know! Throughout the Annual Meeting, the winners of the following Awards will be announced:
Florida Equity, Equality & Justice Influencer Award
"but for Leadership Florida" Award
Distinguished Member Award
LeRoy Collins Lifetime Achievement Award
Florida Impact Award
Chair's Award
Lifetime Member Reception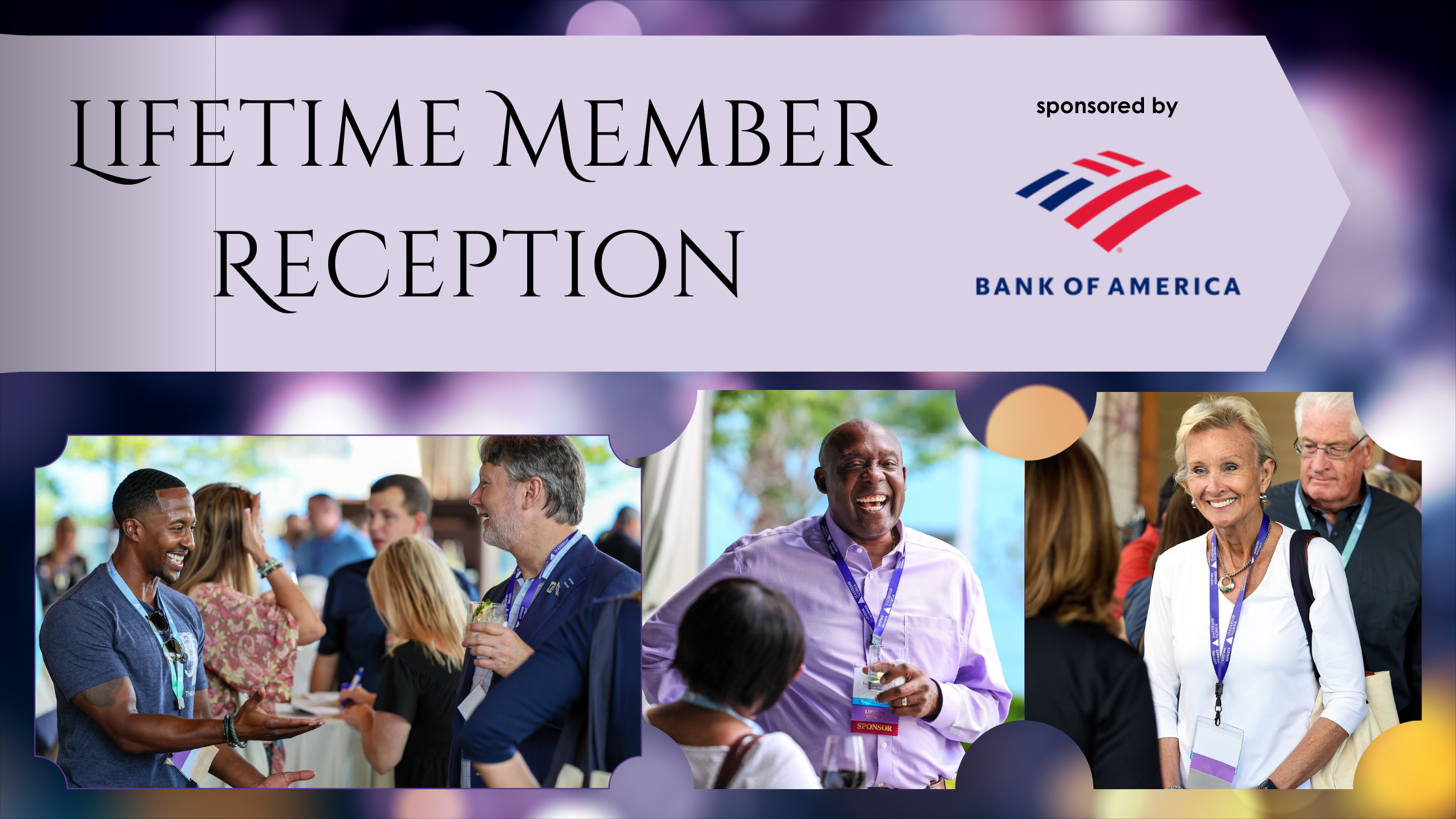 Lifetime Members are invited to join us for a special reception on Thursday to kick off the weekend. This event, sponsored by Bank of America, is free to Lifetime Members and one guest. We can't wait to see you there!
Not a Lifetime Member? Learn more about the fantastic benefits of making this special commitment here or email Morgana Nieves.
The Boca Raton
The Boca Raton is the beautiful venue for the 2023 Annual Meeting. Click here to learn more about this stunning property.
After you register, you will receive an email with information about how to make your hotel reservation. The Leadership Florida hotel room block at The Boca Raton has closed, and our contracted discounted rates are no longer available. Currently, the most reduced room rate is at the Beach Club at $350 per night. The Beach Club provides both a water taxi and shuttle service to the main hotel. The Cloister and Tower are fully committed/occupied.
To modify or cancel an existing reservation, please contact the numbers below:
THE BOCA RATON
501 E Camino Real
Boca Raton, FL 33432
Phone: 561-447-3000 | Fax: 561-447-3557
---
THE BOCA RATON - BEACH CLUB
900 South Ocean Blvd
Boca Raton, FL 33432
Phone: 561-447-3000 | Fax: 561-447-5870
---
Click here to view a map of the property
---
---
Flexible Ticket Prices
Full Registration
Members: $675
Guests: $675
Children (6 mo - 17 yrs): $180
includes Friday and Saturday Kids' Nite Out sponsored by Publix
Includes all sessions and meals
À la Carte - Adult
Thursday
$130
Friday
$210
Saturday - all day
$315
Saturday - Reception, Dinner & Dancing Only
$235
Sunday
$30
À la Carte - Child
(6 mo - 17 yrs)
Thursday
$45
Friday*
$95
Saturday - all day*
$55
Sunday
$15
*(includes breakfast, lunch, and Kids Nite Out sponsored by Publix)
---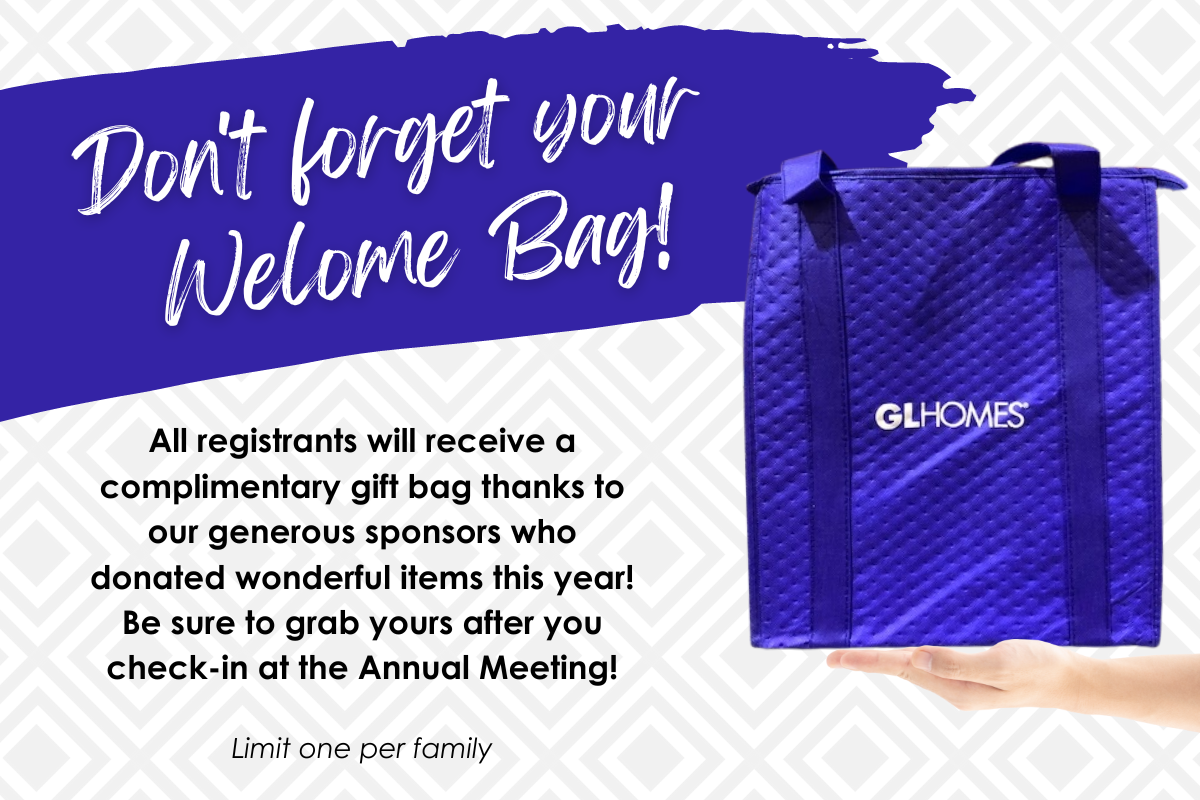 ---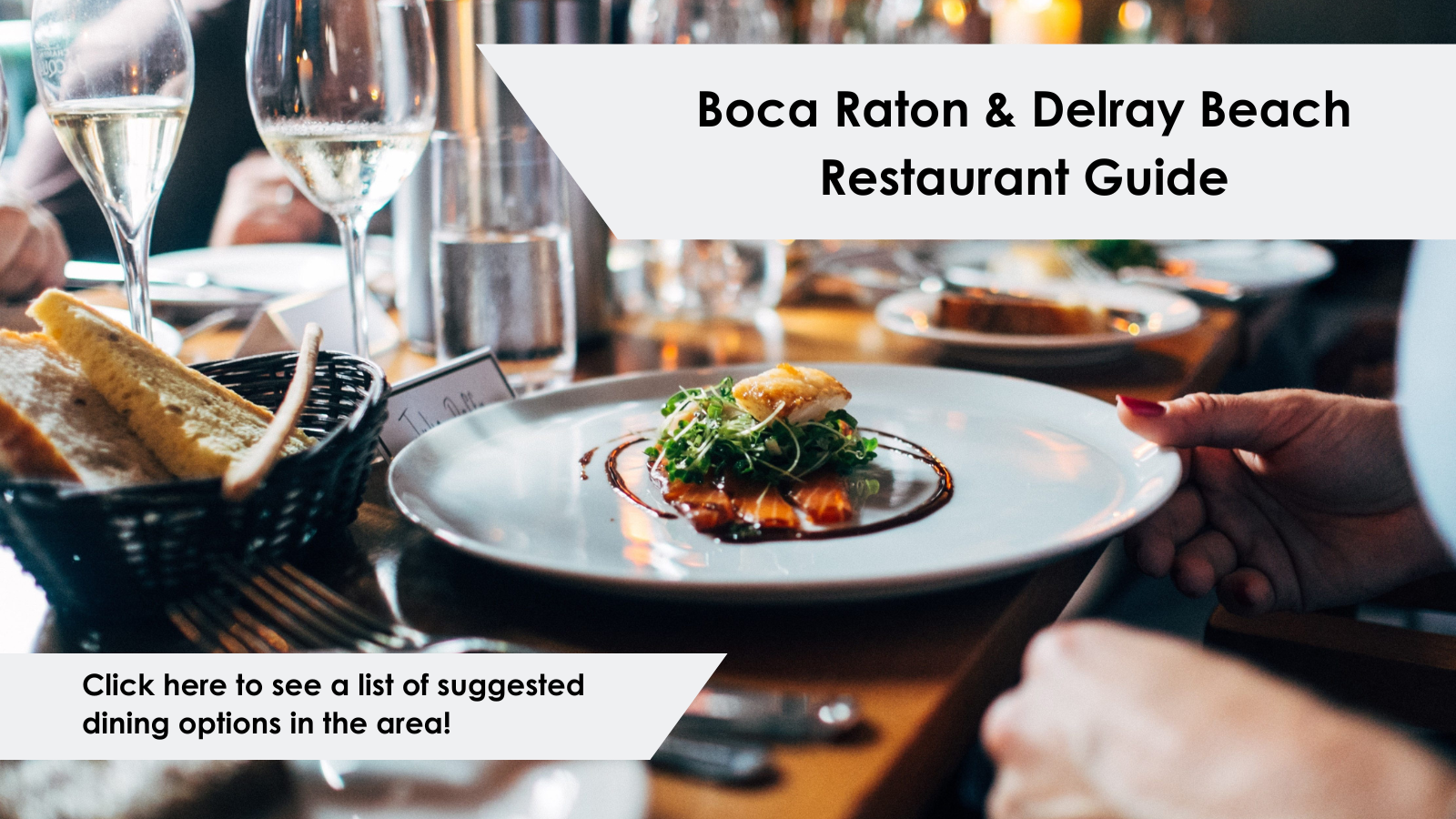 ---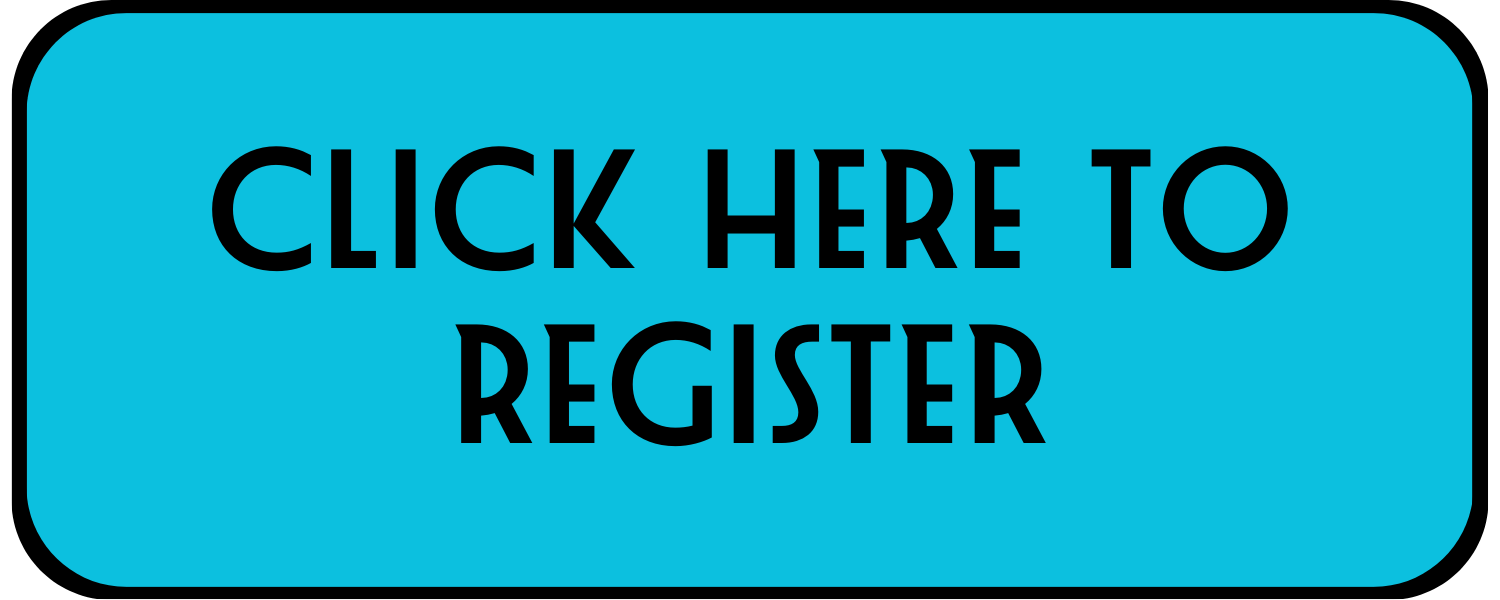 ---
Frequently Asked Questions
Who is invited to the Leadership Florida Annual Meeting?
All Leadership Florida members are invited and encouraged to attend. It is a time of reunions, getting together with your class members, and meeting new friends. To register, members must be in good standing, including current dues being paid.
Can I bring my family?
Of course! There will even be special programming designed just for the younger crowd (under 18 years old).
Who else can I bring?
Registration and attendance at all Leadership Florida Annual Meetings are limited to members and immediate family members and significant others. While other guests are occasionally invited to designated Leadership Florida events, the Annual Meeting is not intended for business partners, potential recruits, or past Leadership Florida members who are not current on membership dues.
What should I wear?
Pack your shorts, sundresses, and polo shirts; the dress code is 'resort casual.' We want you to be comfortable and make the most of your time during the 2023 Annual Meeting.
Do I have to attend the entire event?
No. We realize other commitments may prevent you from spending the entire weekend with us. On the Registration page, you will find several different ticket options so that you can purchase the one that works best for you.
How do I register for the hotel at a special rate?
After you register, you will receive a confirmation email that includes a unique code you can use to make your hotel reservation at our special rate.
Can I register guests at a later date?
Yes, you can register guests at any time; however, you should book your hotel room(s) as early as possible as they will fill up quickly.
I did not receive my confirmation email. What should I do?
First, please check your spam folder. If you still do not see your confirmation email, please email us at communications@leadershipflorida.org for assistance.
---
---
Cancellation Policy
For registration cancellations on or before June 1, 2023, Leadership Florida will provide a full registration refund, less a $75 processing fee per adult registration or a $25 processing fee per child registration. Daily à la carte registrations will incur a $25 processing fee per day registered.
Cancellations after June 1, 2023 are non-refundable. Unfortunately, there are no exceptions for any reason since Leadership Florida will be financially obligated to the hotel by this time.