Apply for a Leadership Florida Class Program!
Apply to Leadership Florida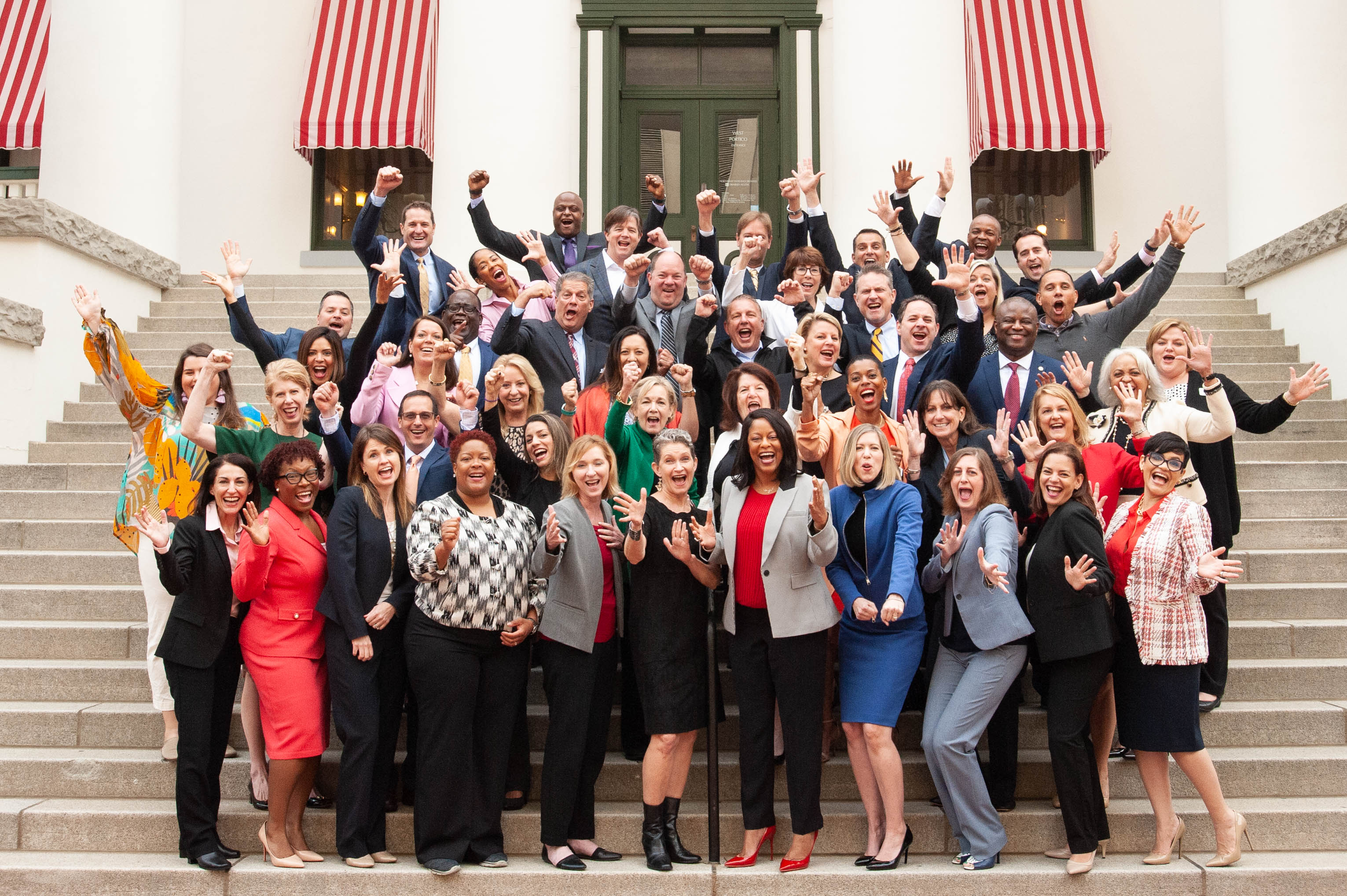 Cornerstone Class 38
All Class Program applications for 2022-2023 will go live on February 15, 2022 and will be open until March 15, 2022.
INTERESTED IN APPLYING FOR THE 2O22-2O23 LEADERSHIP FLORIDA CLASS PROGRAMS? 
Use this LINK to fill out the Intent to Apply Form to ensure you will be notified about important information regarding our applicaton process.
Applications will open for 2022-2023 Class Programs on February 15, 2022.
To receive information and be notified of the deadlines for the 2O22-2O23 application cycle, please complete the Intent to Apply form.
Our Leadership Florida Class Programs run September through May and are up to 5 sessions each. Dates for the 2022-2023 Class Programs will be included on the 2022-2023 Application. Attendance at all sessions is required. 
 Which Leadership Florida Class Program is the right one for you?
Leadership Florida Connect and Cornerstone Program applicants must meet specific age requirements. The Leadership Florida Education Program has no age requirements.
Applicants must be 40 years of age or older to be eligible for the Cornerstone Class Program.
Applicants aged 25-39 are eligible for the Leadership Florida Connect Program.
The specified age is as of September 1 for the upcoming class year.  For example, for the 2022-2023 Program Year, the specified date is September 1, 2022.
If you are a member and wish to refer a candidate, please use the link below to complete the form: Candidate Referral Form
---
SAMPLE CLASS PROGRAM APPLICATIONS ARE AVAILABLE!
We encourage potential applicants to use these downloadable applications to prepare their final applications.  Documents are available in PDF and Word formats and can be downloaded below.   The 2022-2023 Leadership Florida Application version may be modified from the sample below and will need to be completed using our online form.
Sample Class Program Applications: