Honoring our Veterans and Active Military Members
SPONSORED BY:
CHESAPEAKE UTILITIES CORPORATION

We are pleased to honor Leadership Florida's Veterans and those military members currently serving! Over the coming weeks, we will feature these veterans and military members on our social media channels. As you see these members featured, please "like, share, and comment" with your own expressions of appreciation for the sacrifice they have made for our nation.

Also, the Florida Veterans Hall of Fame is NOW accepting nominations now for entry into the Hall of Fame. Please nominate your favorite Leadership Florida veteran! Should any of our members be selected, we will honor them at our next Annual Meeting with a special presentation.
Click here to nominate: https://floridaveteranshalloffame.org/nomination-form/
The deadline is May 31, 2021.
Click here to download a PDF of this recognition.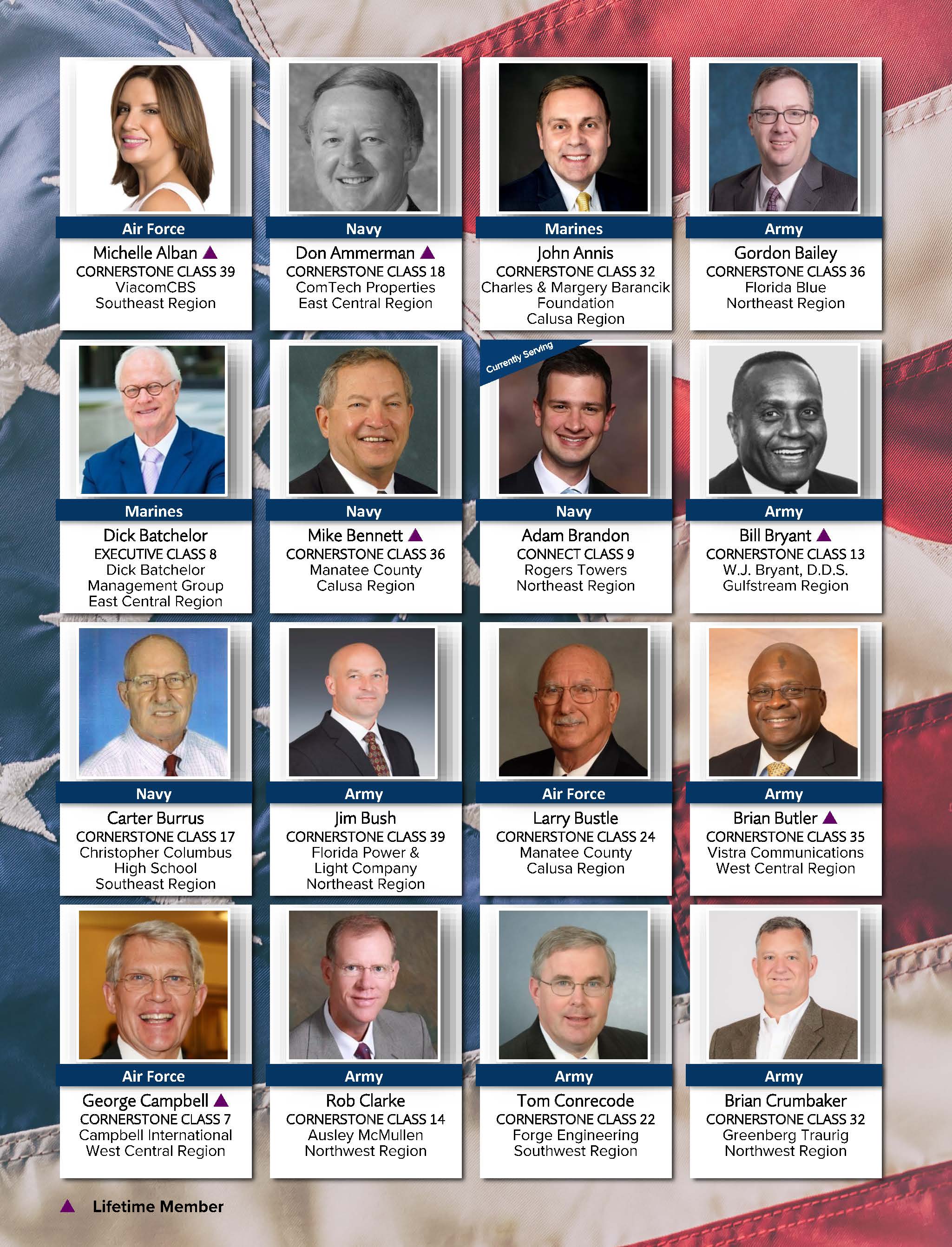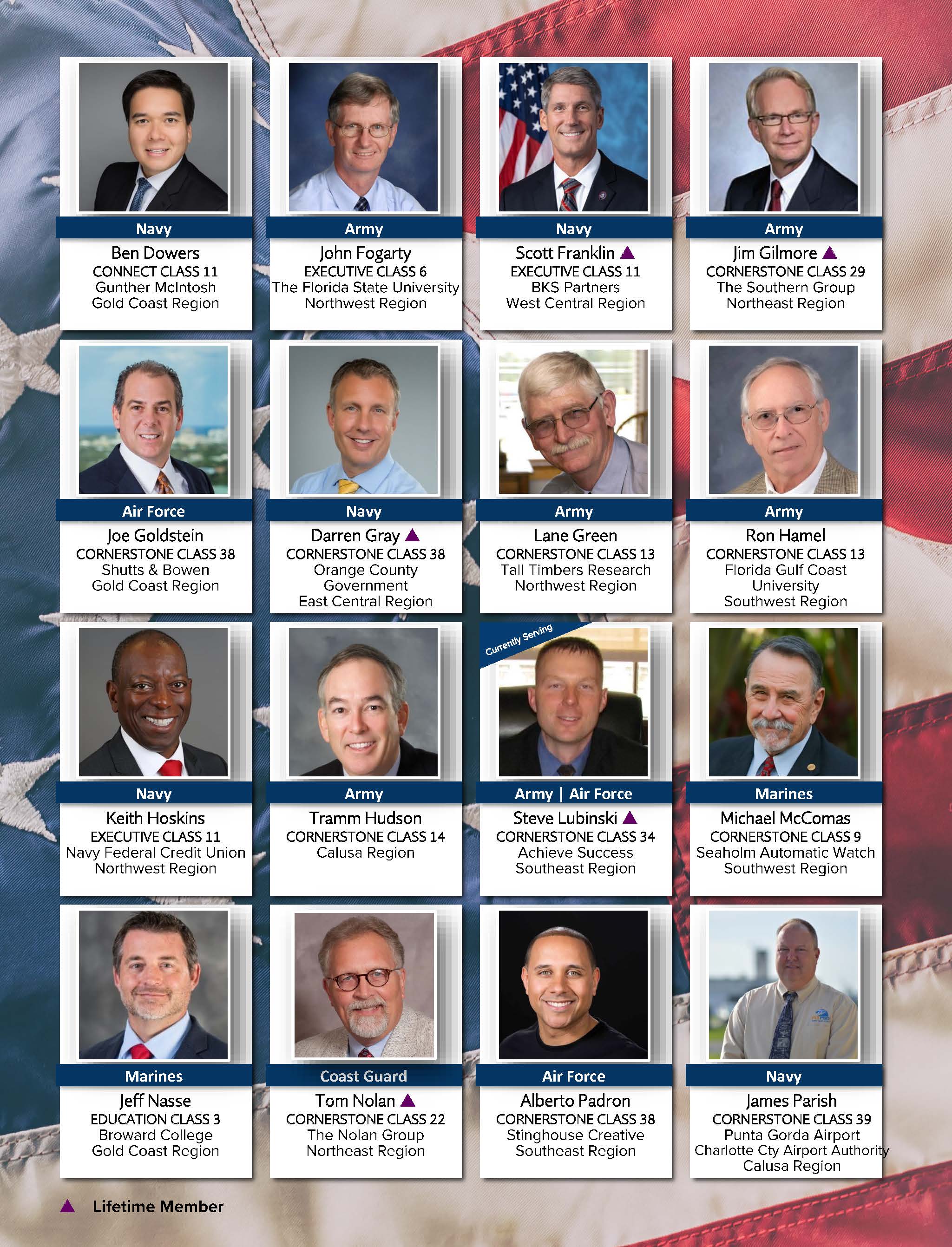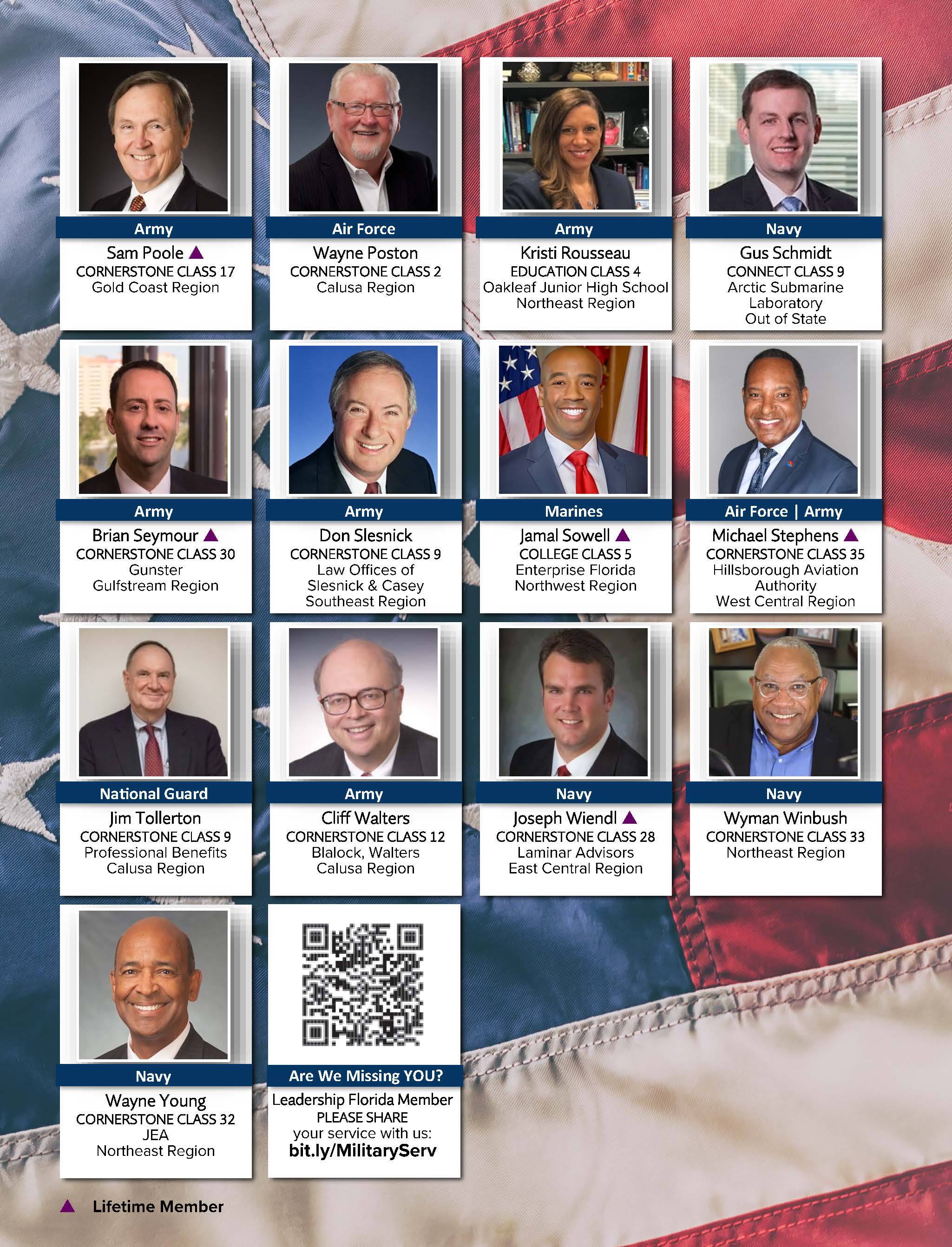 If you are a veteran or currently serving in the military, but not listed, please notify us (click here) so we can add you to our list to honor.
Recognition is promoted for current dues-paying members.

THANK YOU FOR YOUR SERVICE!