EARLY REGISTRATION IS NOW OPEN FOR THE 2019 ANNUAL MEETING AT DISNEY'S GRAND FLORIDIAN RESORT & SPA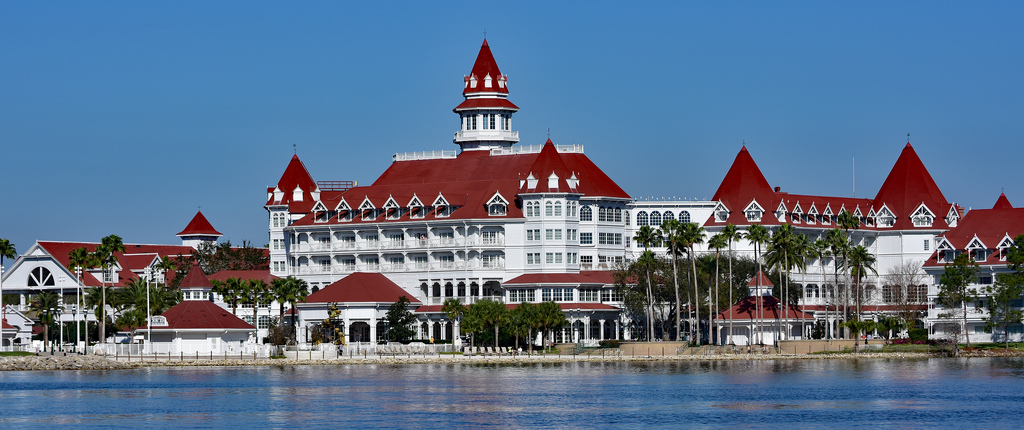 The Annual Meeting is the largest event for all Leadership Florida graduates, drawing a diverse group of hundreds of leaders from across the state of Florida for a meeting designed to educate, inspire, and engage. This year, the Annual Meeting will be held in beautiful Orlando, Florida on June 20-23, 2019 at Disney's Grand Floridian Resort & Spa! Registration is open to dues-paying Leadership Florida graduates and their families.

Each full registration comes with a one-day Park Hopper pass (four parks, transferable and valid for two years), so we encourage you to register the entire family and enjoy this special benefit! The pass is only available for one day, however, you can visit any or all of the parks on that same day.
Early full registration is $600 for members and guests and $150 for children ages six months to 18 years. After May 14, registration fees will increase to $700 for members and guests and $175 for children. Full Registration includes one Disney Park Hopper pass, all meals, and events, except for optional excursions. A-la-carte registrations are available.
*The $150 children registration fee includes Kids' Night Out for Friday and Saturday night where children will have their own program, dinner, and entertainment. Also included is a hot breakfast each day.

Registration closes on June 14.
Cancellation Policy
For registration cancellations on or before June 14, Leadership Florida will provide a full registration refund, less a $75 processing fee per adult registration or a $25 processing fee per child registration. Daily a-la-carte registrations will incur a $25 processing fee per day registered. Cancellations after that date are non-refundable.
Disney Park Hopper Pass Includes
| | |
| --- | --- |
| Magic Kingdom® | Epcot® |
| Hollywood Studios® | Animal Kingdom® |
Watch the video for a Disney sneak peek!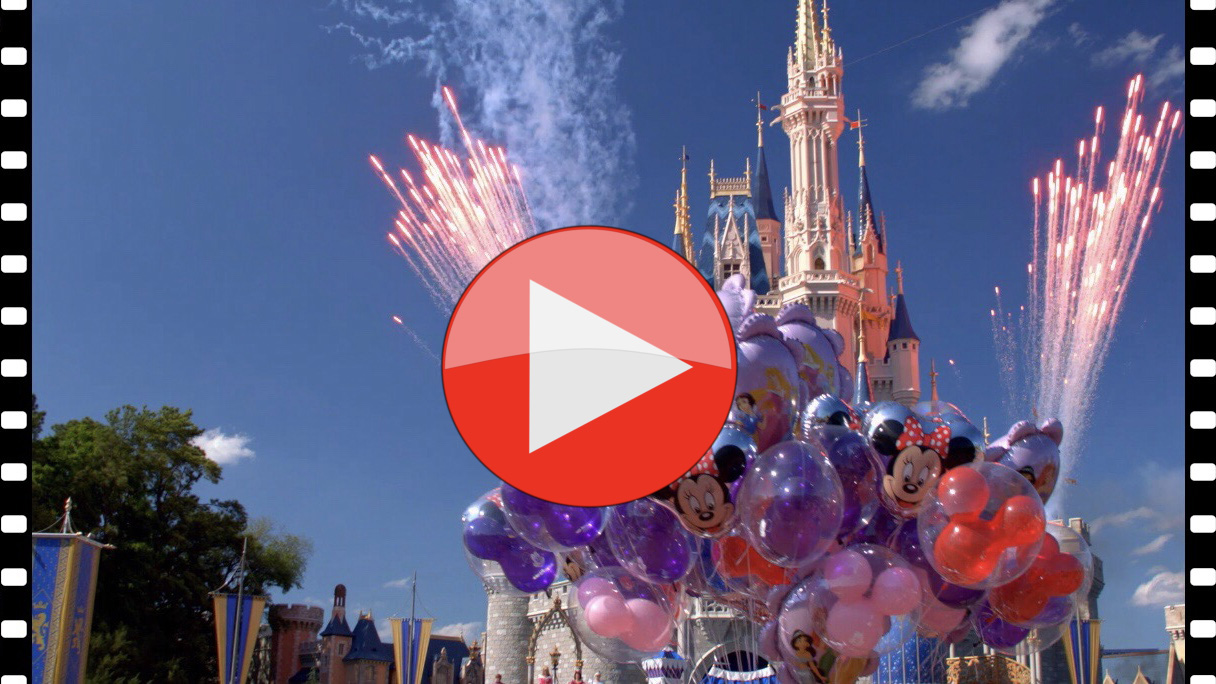 Hotel Information
New this year: You must register for the Annual Meeting prior to securing your hotel reservation at Disney's Grand Floridian Resort & Spa or Disney's Contemporary Resort. Once you register, you will be given a unique code allowing you to book your room.
IMPORTANT


PRIORITY FOR DISNEY'S GRAND FLORIDIAN RESORT & SPA WILL BE GIVEN TO MEMBERS WHO PURCHASE A
FULL REGISTRATION PACKAGE


Members staying at either Disney's Grand Floridian Resort & Spa or Disney's Contemporary Resort will enjoy a reduced rate of $265.00 for single/double occupancy (additional persons 18 years and older are $25.00 per person per night).



If you have not registered for the Annual Meeting and booked your room by May 28, you may need to reserve a room at a different property or pay the standard hotel rate.

To explore each hotel, please visit the links below:

Disney's Grand Floridian Resort & Spa
If you require more than one hotel room, we ask that you book your stay at Disney's Contemporary Resort. As we get closer to the Annual Meeting date, we may be able to relocate you to Disney's Grand Floridian Resort & Spa if rooms are available.
Keynote Presentations

Brad Meltzer
American political thriller novelist, non-fiction writer, TV show creator, and comic book author
Brad is the #1 New York Times bestselling author of The Inner Circle, The Book of Fate, and ten other bestselling thrillers including The Tenth Justice, The First Counsel, The Millionaires, and The President's Shadow. His newest thriller, The Escape Artist, debuted at #1 on the bestseller list. His most recent book, The First Conspiracy, is his first non-fiction and is about a secret plot to kill George Washington.
CLICK ON BRAD'S IMAGE TO VIEW A SNEAK PEEK VIDEO
---

Dave Lawrence, Jr.
Former Miami Herald Publisher and Children's Movement Board Chair

Dave is a nationally known newspaper editor and publisher who retired at the age of 56 and subsequently became a leading national advocate for children, especially in the area of early childhood investment. He is the former publisher of The Miami Herald and the Detroit Free Press and currently serves as board chair of The Children's Movement of Florida.
CLICK ON DAVE'S IMAGE TO VIEW A SNEAK PEEK VIDEO
---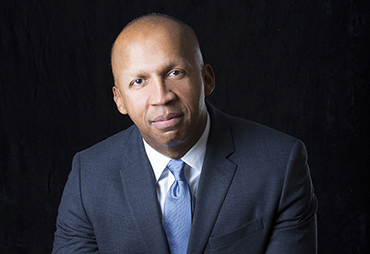 Bryan Stevenson
Founder and Executive Director of the Equal Justice Initiative
Critically Acclaimed Author and Activist

Bryan is an American lawyer, social justice activist, founder and executive director of the Equal Justice Initiative, and a clinical professor at New York University School of Law. Bryan has challenged bias against the poor and minorities in the criminal justice system, especially children. He has helped achieve United States Supreme Court decisions that prohibit sentencing children under 18 to death or to life imprisonment without parole. Stevenson has assisted in cases that have saved dozens of prisoners from the death penalty, advocated for poor people, and developed community-based reform litigation aimed at improving the administration of criminal justice. Bryan is also the author of the critically acclaimed memoir Just Mercy: A Story of Justice and Redemption. Time Magazine listed the book as one of the "10 Best Books of Nonfiction" and was among the New York Times "100 Notable Books" list.
CLICK ON BRYAN'S IMAGE TO VIEW A SNEAK PEEK VIDEO
---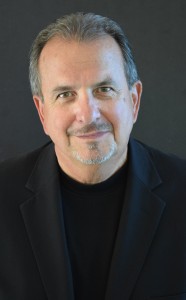 Ken Gronbach
National Futurist

Ken Gronbach is a gifted keynote speaker and nationally-recognized author, expert, and futurist in the field of Demography and Generational Marketing. He makes the science of shifting demography come alive with real-life examples which make it relevant to today's culture, business climate, and economy. With nearly three decades of experience in retail advertising and marketing, Ken saw the direct results of shifting demographics in his clients' profits. Eventually, his passion for the subject changed the direction of his career, to the benefit of readers of his books and attendees of his keynotes and other presentations.
CLICK ON KEN'S IMAGE TO VIEW A SNEAK PEEK VIDEO
---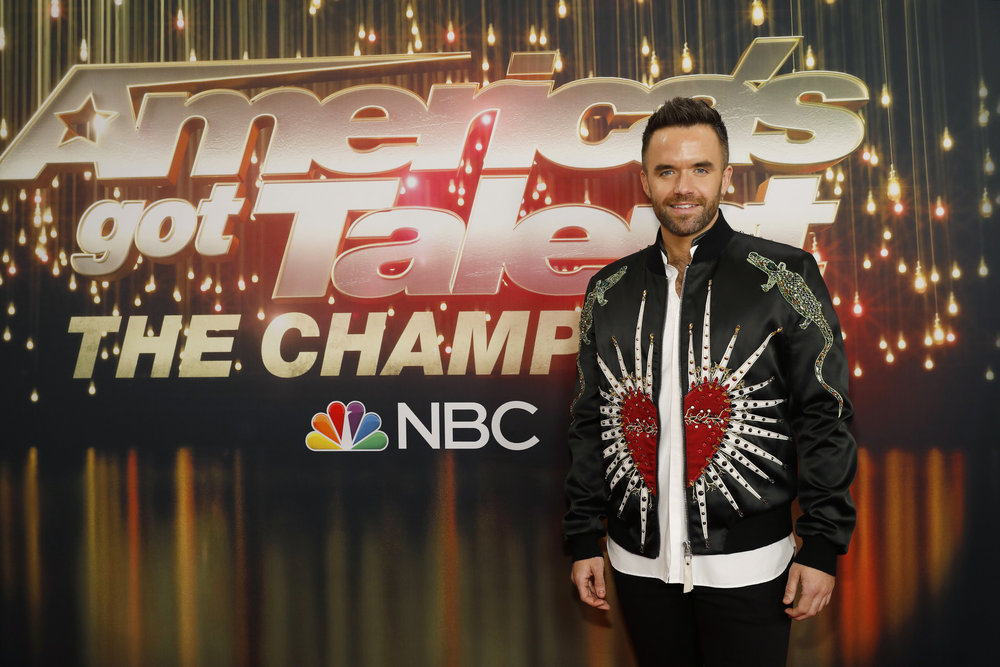 Brian Justin Crum
America's Got Talent Finalist
Brian is a decorated singer and Broadway actor performing on the eleventh season of America's Got Talent, as well as in musicals such as Wicked, Altar Boyz, Grease, and many more. Brian will grace us with his musical talent as an award-winning vocalist and also share his own personal story of being bullied as a gay teen and how he later gained confidence in exploring a career in singing.
CLICK ON BRIAN'S IMAGE TO VIEW A SNEAK PEEK VIDEO
---
Arne Duncan
Former U.S. Secretary of Education
Arne Duncan was named U.S. secretary of education by President Barack Obama and was confirmed by the U.S. Senate on Jan. 20, 2009. Duncan served in this position until December 2015. Prior to his appointment, Duncan served as the CEO of the Chicago Public Schools for more than seven years, becoming the longest-serving big-city education superintendent in the country.
He currently serves as a Brookings Institution Nonresident Senior Fellow for Governance Studies and the Brown Center on Education Policy
Before joining the Chicago Public Schools, Duncan ran the Ariel Education Initiative which is a nonprofit focused on advancing educational opportunities in economically disadvantaged areas. He has served on the boards of the Ariel Education Initiative, Chicago Cares, the Children's Center, the Illinois Council Against Handgun Violence, Jobs for America's Graduates, Junior Achievement, the Dean's Advisory Board of the Kellogg School of Management, the National Association of Basketball Coaches Foundation, Scholarship Chicago and the South Side YMCA, among countless others.
In 2018, he authored the book How Schools Work: An Inside Account of Failure and Success from One of the Nation's Longest-Serving Secretaries of Education.
Fun fact: From 1987 to 1991, Duncan played professional basketball in Australia, where he worked with children who were wards of the state. Duncan graduated magna cum laude from Harvard University in 1987.
---
More speakers will be announced in
the coming weeks!
Specific Agenda Coming Soon
Excursions
Details on optional excursions are coming soon! As they are announced, you will be able to re-enter the website and register for excursions.
---
Thank you to our 2019 Annual Meeting Sponsors
---