EARLY REGISTRATION PRICES HAVE BEEN EXTENDED UNTIL MAY 24 FOR THE 2019 ANNUAL MEETING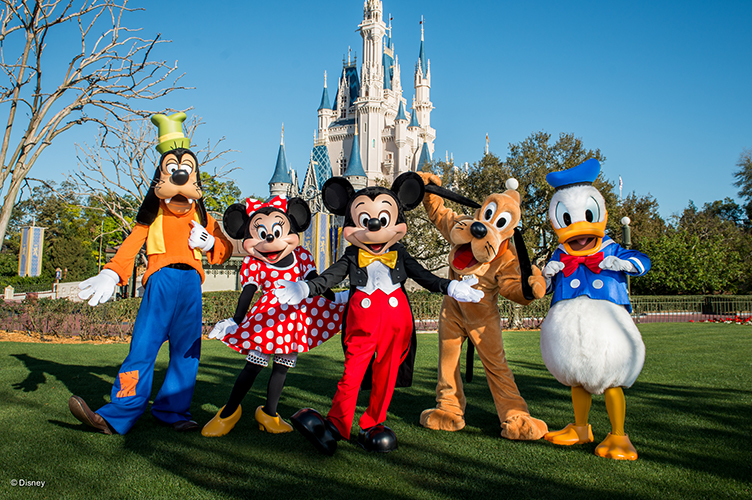 The Annual Meeting is the largest event of the year for Leadership Florida graduates, drawing a diverse group of hundreds of leaders from across the state of Florida for a meeting designed to educate, inspire, and engage. This year, the Annual Meeting will be held in beautiful Orlando, Florida on June 20-23, 2019 at Disney's Grand Floridian Resort & Spa!
In addition to dynamic and inspiring speakers, members have the opportunity to re-connect with friends, enjoy fantastic excursions, and meet Leadership Florida's newest members of the family. Class members from Cornerstone Class 38, Connect Class 10, and Education Class 5 will join the Leadership Florida Family and attend their first Annual Meeting.
Keynote Presentations
---
Arthur Brooks
Click image for Sneak Peek Video
Arthur C. Brooks is president of the American Enterprise Institute (AEI), a public policy think tank in Washington, DC, where he is also the Beth and Ravenel Curry Scholar in Free Enterprise.

Before becoming president of AEI in 2009, Dr. Brooks was the Louis A. Bantle Professor of Business and Government at Syracuse University, where he taught economics and social entrepreneurship. Prior to his work in academia and public policy, he spent 12 years as a classical musician in the United States and Spain.

Dr. Brooks is a columnist for the Washington Post, host of the podcast "The Arthur Brooks Show," and the bestselling author of 11 books on topics including the role of government, economic opportunity, happiness, and the morality of free enterprise. His latest book, the national bestseller "Love Your Enemies" (Broadside Books, 2019), was released in March 2019. He has also published dozens of academic journal articles and the textbook "Social Entrepreneurship" (Prentice Hall, 2008). Dr. Brooks' feature-length documentary, "The Pursuit," which has been accepted into several major film festivals, including the Cleveland International Film Festival and the Dallas International Film Festival, will be released in spring 2019.

Dr. Brooks holds a Ph.D. and an M.Phil. in policy analysis from the Pardee RAND Graduate School. He also holds an M.A. in economics from Florida Atlantic University and a B.A. in economics from Thomas Edison State College.
---
Brad Meltzer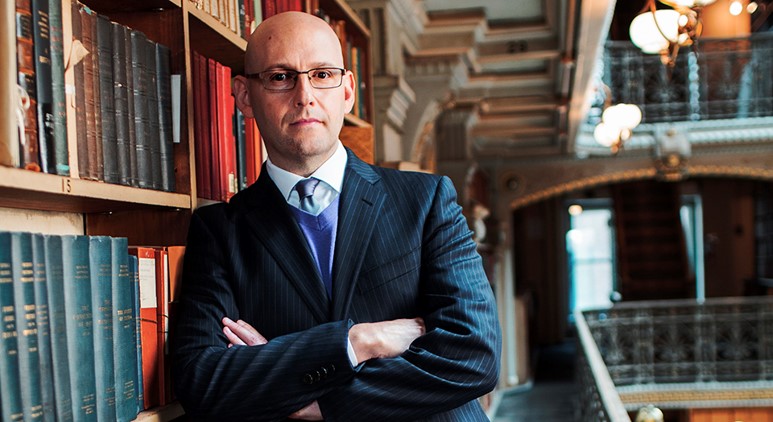 Click image for Sneak Peek Video
American political thriller novelist, non-fiction writer, TV show creator, and comic book author, Brad is the #1 New York Times bestselling author of The Inner Circle, The Book of Fate, and ten other bestselling thrillers including The Tenth Justice, The First Counsel, The Millionaires, and The President's Shadow. His newest thriller, The Escape Artist, debuted at #1 on the bestseller list. His most recent book, The First Conspiracy, is his first non-fiction and is about a secret plot to kill George Washington.
---
Liz Murray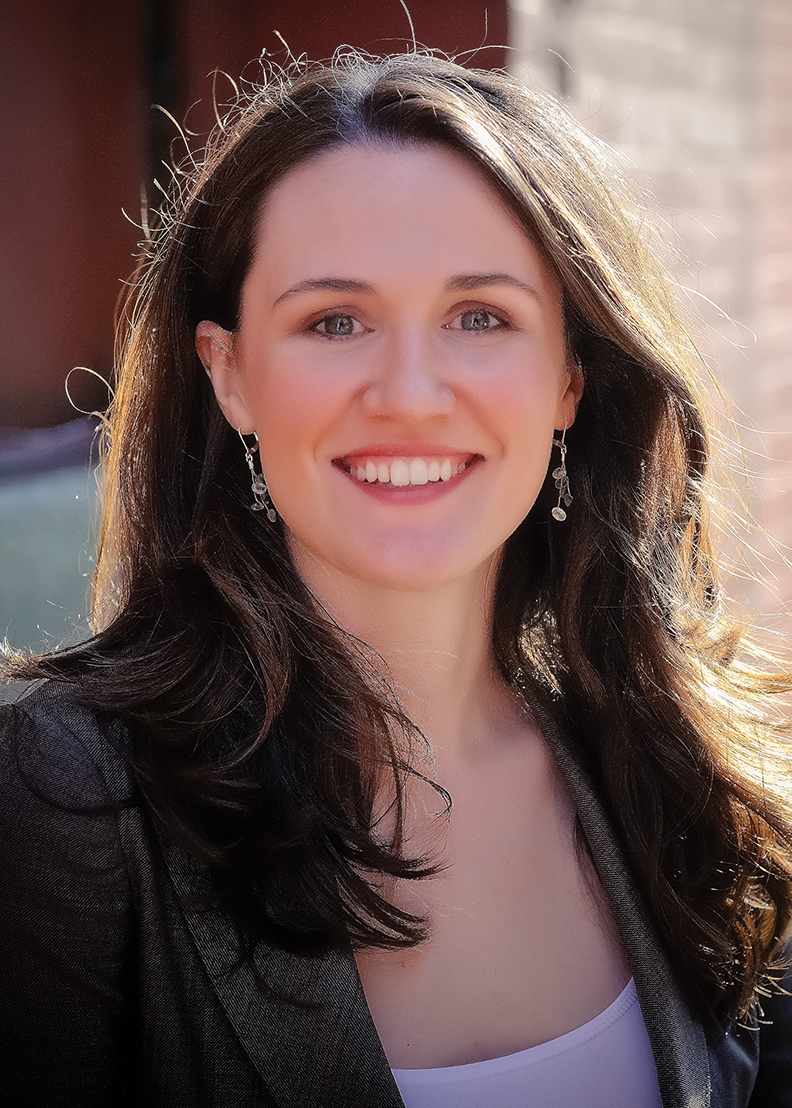 Liz is an inspirational speaker and the best-selling author of Breaking Night: A Memoir of Forgiveness, Survival and My Journey from Homeless to Harvard, which recounts an unlikely turn of events. Liz Murray's life is a triumph over adversity and a stunning example of the importance of dreaming big. Murray's life as the child of cocaine-addicted parents in the Bronx was bitterly grim. There was never food in the house, everything was filthy, drugs were everywhere, and the welfare checks were spent before they arrived.

By age 15, Murray's mom had died and she was homeless—living on the streets, riding the subway all night, and eating from dumpsters. Amidst this pain, Murray always imagined her life could be much better than it was. "I started to grasp the value of the lessons learned while living on the streets. I knew after overcoming those daily obstacles that next to nothing could hold me down." Determined to take charge of her life, Murray finished high school in just two years and was awarded a full scholarship to Harvard University, all while camping out in New York City parks and subway stations.

Murray's story is exhilarating and inspirational. Her delivery is innocently honest, as she takes audiences on a very personal journey where she achieves the improbable. She is passionate about speaking on the importance of personal motivation, transforming problems into opportunities, and what it takes to make a difference in people's lives.
---
Bryan Stevenson
Click image for Sneak Peek Video
Bryan is an American lawyer, social justice activist, founder and executive director of the Equal Justice Initiative, and a clinical professor at New York University School of Law. Bryan has challenged bias against the poor and minorities in the criminal justice system, especially children. He has helped achieve United States Supreme Court decisions that prohibit sentencing children under 18 to death or to life imprisonment without parole. Stevenson has assisted in cases that have saved dozens of prisoners from the death penalty, advocated for poor people, and developed community-based reform litigation aimed at improving the administration of criminal justice. Bryan is also the author of the critically acclaimed memoir Just Mercy: A Story of Justice and Redemption. Time Magazine listed the book as one of the "10 Best Books of Nonfiction" and was among the New York Times "100 Notable Books" list.
Dave Lawrence, Jr.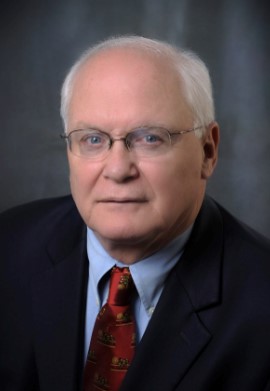 Click image for Sneak Peek Video
Former Miami Herald Publisher and Children's Movement Board Chair, Dave Lawrence, Jr. is a nationally known newspaper editor and publisher who retired at the age of 56 and subsequently became a leading national advocate for children, especially in the area of early childhood investment. He is the former publisher of The Miami Herald and the Detroit Free Press and currently serves as board chair of The Children's Movement of Florida.
---
Ken Gronbach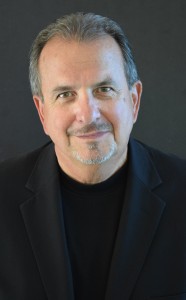 Click image for Sneak Peek Video
Ken Gronbach is a gifted keynote speaker and nationally-recognized author, expert, and futurist in the field of Demography and Generational Marketing. He makes the science of shifting demography come alive with real-life examples which make it relevant to today's culture, business climate, and economy. With nearly three decades of experience in retail advertising and marketing, Ken saw the direct results of shifting demographics in his clients' profits.

Eventually, his passion for the subject changed the direction of his career, to the benefit of readers of his books and attendees of his keynotes and other presentations.
---
Mark Penning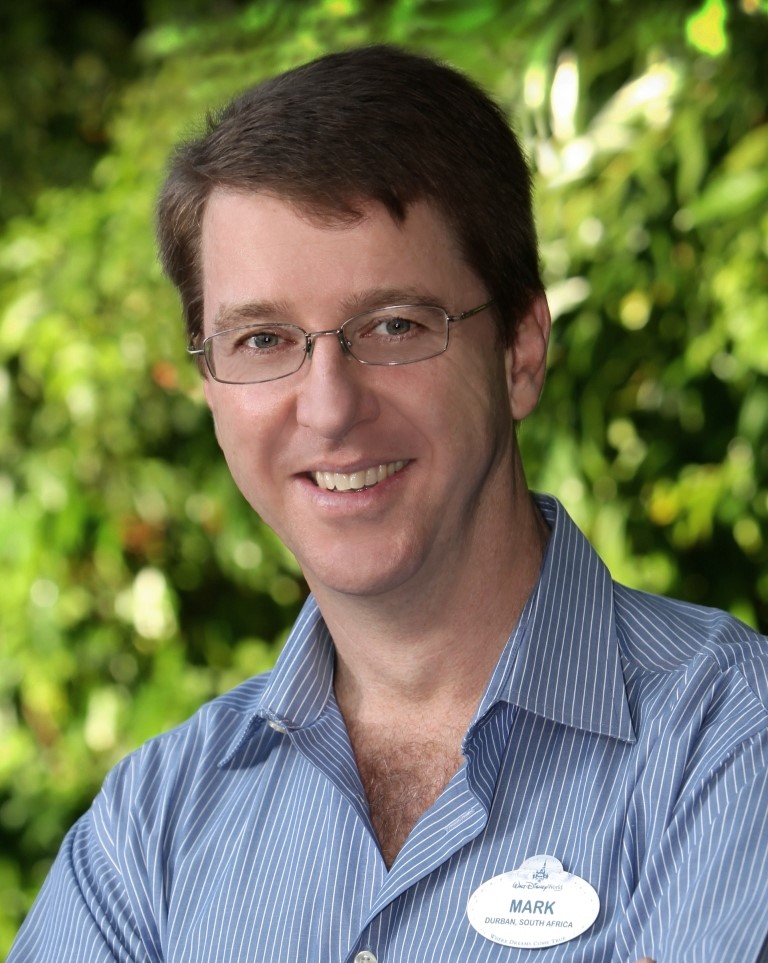 Dr. Mark Penning, Veterinarian and Disney's Vice President of Animals, oversees animal care and environmental initiatives for Disney Parks, Experiences and Products at Disney sites around the globe. Mark also leads the teams responsible for Disney field conservation efforts and the responsible portrayal of animals and nature in film and television productions.

Mark is a veterinarian by training, with a special interest in wildlife. He previously served as CEO of the South African Association for Marine Biological Research in Durban, South Africa - a non-profit organization dedicated to marine research and conservation. He has served as President of the World Association of Zoos and Aquariums, an organization based in Barcelona representing the premier zoos and aquariums around the world. Mark is currently a member of the Board of the Association of Zoos and Aquariums, a non-profit organization dedicated to the advancement of zoos and aquariums in the areas of conservation, education, science, and recreation. He sits on the board of the Dian Fossey Gorilla Fund International, and is a Trustee of Wild Welfare, a UK-based animal welfare organization.
---
Lieutenant General Dan Christman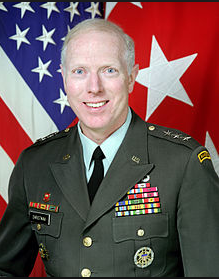 LTG (Ret.) Daniel W. Christman, is senior counselor for international affairs at the U.S. Chamber of Commerce and responsible for advising the Chamber's senior leadership on national security and international issues affecting the business community. He previously served as senior vice president for International Affairs at the Chamber, where he oversaw a team of dozens of policy analysts and program coordinators committed to global business engagement on behalf of the Chamber's worldwide membership.

Christman, a career military officer who retired from active duty in 2001, served for five years as the superintendent of the United States Military Academy at West Point. He also served for two years as assistant to the chairman of the Joint Chiefs 
of Staff, during which time he traveled with and advised Secretary of State Warren Christopher. He was centrally involved during this period with negotiations between Israel and Syria as a member of the Secretary's Middle East Peace Team. Further, Christman represented the United States as a member of NATO's Military Committee in Brussels, Belgium.

Christman has written and lectured extensively on leadership and national defense, including the ongoing war against international terrorism. He also served as a military analyst for CNN International during Operation Iraqi Freedom. During the Gulf War in 1991, he headed a strategic planning group that advised the Army's chief of staff on war prosecution policies.

Graduating first in his class from West Point, Christman also received MPA and MSE degrees in public affairs and civil engineering from Princeton University and graduated with honors from The George Washington University Law School. He is a decorated combat veteran of Southeast Asia, where he commanded a company in the 101st Airborne Division in 1969. On four occasions, Christman has been awarded the Army and Defense Distinguished Service Medal, which is the Defense Department's highest peacetime award.

Christman and his wife, Susan, live in Alexandria, Virginia. They have two daughters and two grandchildren.
---
Arne Duncan
Arne Duncan will be addressing all attendees in a Keynote presentation, as well as holding a "Fireside Chat" during the Education Gathering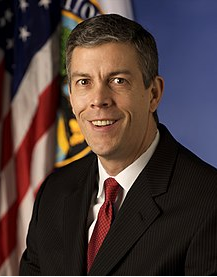 Click image for Sneak Peek Video
Arne Duncan was named U.S. secretary of education by President Barack Obama and was confirmed by the U.S. Senate on Jan. 20, 2009. Duncan served in this position until December 2015. Prior to his appointment, Duncan served as the CEO of the Chicago Public Schools for more than seven years, becoming the longest-serving big-city education superintendent in the country. He currently serves as a Brookings Institution Nonresident Senior Fellow for Governance Studies and the Brown Center on Education Policy.

Before joining the Chicago Public Schools, Duncan ran the Ariel Education Initiative which is a nonprofit focused on advancing educational opportunities in economically disadvantaged areas. He has served on the boards of the Ariel Education Initiative, Chicago Cares, the Children's Center, the Illinois Council Against Handgun Violence, Jobs for America's Graduates, Junior Achievement, the Dean's Advisory Board of the Kellogg School of Management, the National Association of Basketball Coaches Foundation, Scholarship Chicago and the South Side YMCA, among countless others.

In 2018, he authored the book How Schools Work: An Inside Account of Failure and Success from One of the Nation's Longest-Serving Secretaries of Education.

Fun fact: From 1987 to 1991, Duncan played professional basketball in Australia, where he worked with children who were wards of the state. Duncan graduated magna cum laude from Harvard University in 1987.
John Bridgeland
CEO of Civic Enterprises and former Director of the White House Domestic Policy Council will speak during the Education Gathering
---

John Bridgeland is Founder & CEO of Civic; Vice Chairman of Malaria No More, a nonprofit working to end malaria deaths in Africa; Vice Chairman of the Service Year Alliance to make a year of national service a common expectation and opportunity for all 18-28 year olds; Co-Convener of Grad Nation to reach a 90 percent high school graduation rate by 2020; Co-Founder of the Aspen High Seas Initiative to protect 30 percent of the ocean as marine reserves by 2030, and Executive Producer of the 2017 National Geographic film, Sea of Hope. Bridgeland serves on the National Commission for Social, Emotional and Academic Development and co-chairs the Policy Subcommittee.

Previously, Bridgeland was appointed by President Obama to serve on the White House Council for Community Solutions, and by President George W. Bush to serve as Director of the White House Domestic Policy Council, Assistant to the President of the United States, and first Director of the USA Freedom Corps. The Freedom Corps grew Peace Corps to the highest levels in 40 years, AmeriCorps by 50 percent, and created a new Citizen Corps to engage Americans in disaster preparedness and response after 9/11. Bridgeland is author of the book, Heart of the Nation: Volunteering and America's Civic Spirit, and gave a TED talk in 2017 at TEDx Pennsylvania entitled, One Nation Indivisible.
Ruby Payne
The Education Gathering will also feature the author of A Framework for Understanding Poverty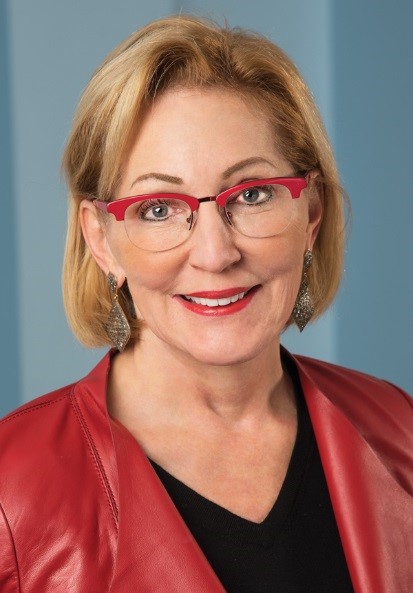 Author, speaker, publisher & career educator, Ruby K. Payne, Ph.D. is the founder of aha! Process. Recognized internationally for A Framework for Understanding Poverty, her foundational book and workshop, Dr. Ruby Payne has helped students and adults of all economic backgrounds achieve academic, professional, and personal success.

As an expert on the mindsets of economic classes and overcoming the hurdles of poverty, she has trained hundreds of thousands of professionals, from educators and school administrators to community, church, and business leaders.

Payne founded aha! Process in 1996 to offer a broad range of training solutions–workshops, consulting, books, and trainings for K–12, higher education, and communities—with a focus on creating sustainable success for everyone.

In the field of education, her career-long goal of offering strategies for successfully raising student achievement and overcoming economic class barriers has become the cornerstone of aha! Process' K-12 work, used with school districts across the country. Dr. Payne's work stems from more than 30 years of experience in public schools as a high school department head, principal, and central office administrator of staff development.

Dr. Payne has written and coauthored more than a dozen books besides the bestselling A Framework for Understanding Poverty and Bridges Out of Poverty.

Dr. Ruby Payne received a bachelor's degree from Goshen College in Goshen, Indiana; a master's degree in English literature from Western Michigan University in Kalamazoo, Michigan; and doctorate in educational leadership and policy from Loyola University in Chicago, Illinois.
---
Brian Justin Crum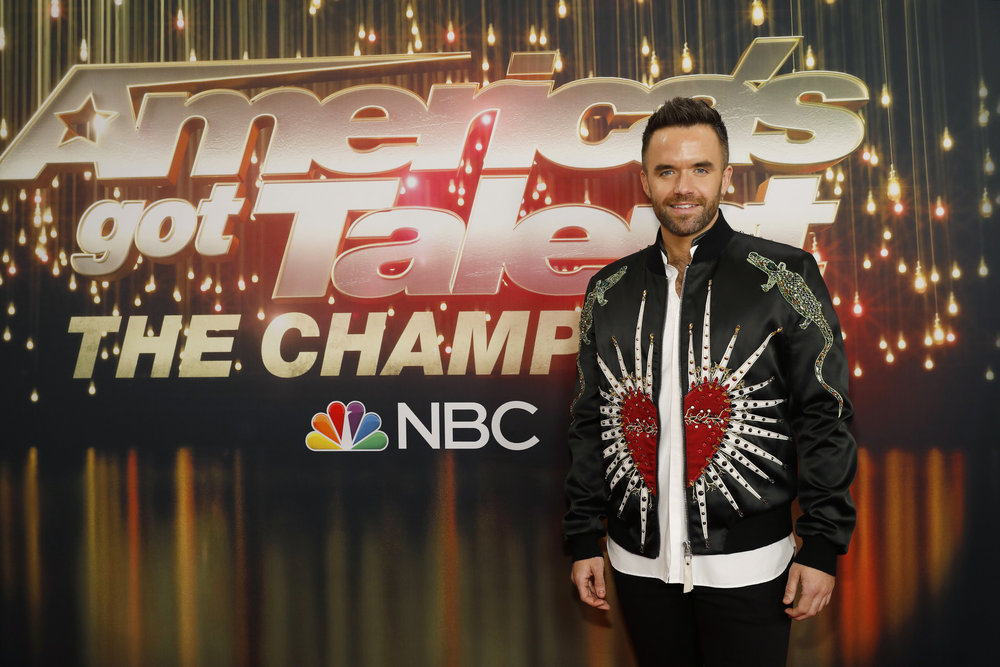 Click image for Sneak Peek Video
Brian is a decorated singer and Broadway actor performing on the eleventh season of America's Got Talent, as well as in musicals such as Wicked, Altar Boyz, Grease, and many more. Brian will grace us with his musical talent as an award-winning vocalist and also share his own personal story of being bullied as a gay teen and how he later gained confidence in exploring a career in singing.
Registration Options
Full Registration
Each full registration includes access to all speakers and meals including the Saturday Night Gala. (Saturday Education Gathering is not included, but can be purchased as an add-on.) In addition, each full registration (Guest, Member, and Kid) comes with a one-day Park Hopper pass which allows access to four Disney theme parks for a full day, is transferrable and is valid for two years if you choose not to use it during the Annual Meeting! Children's full registration includes Kids Night Out for Friday and Saturday. Register the entire family and enjoy this special benefit!
The "Kid" full registration includes Kids' Night Out for Friday and Saturday night where children will have their own program, dinner, and entertainment. Also included is a hot breakfast each day.
Until May 24, full registration is only $600 for members and guests and $150 for children ages six months to 18 years, so register early to save money! After May 24, registration fees will increase to $700 for members and guests and $175 for children. Registration is only open to current, dues-paying Leadership Florida members and their families.
A-La-Carte Registration
A-la-carte registrations are available for those unable to attend the entire meeting. See REGISTRATION OPTIONS for a list of all available a-la-carte choices.
Important Notes:
*Registration closes on June 14.
*Registration is only open to current, dues-paying Leadership Florida members and their families.
*You must first register for the Annual Meeting before you are able to book your hotel at our low group rates.
*Park-hopper pass includes entrance to the following parks: Animal Kingdom®, Magic Kingdom®, Epcot®, and Hollywood Studios®. Entrance is limited to one full day, but multiple parks may be visited.
REGISTER HERE FOR THE ANNUAL MEETING
Hotel Information
You must register for the Annual Meeting prior to securing your hotel reservation if you wish to enjoy one of the beautiful Disney resorts at our low group rate. Once you register, you will be given a unique code allowing you to book your room.
Depending upon availability, hotels available may be one or more of the following:
Leadership Florida reduced group rate is $265 per night for single/double occupancy (additional persons 18 years and older are $25.00 per person per night).
To explore each hotel, please visit the links below:
Disney's Contemporary Resort
Disney's Animal Kingdom Lodge
Disney's Grand Floridian Resort & Spa
Agenda
Click HERE for the Annual Meeting full agenda.
Excursions
For details on optional excursions, click HERE.
As they are announced, you will be able to re-enter the website and register for excursions.
Cancellation Policy
For registration cancellations on or before June 14, Leadership Florida will provide a full registration refund, less a $75 processing fee per adult registration or a $25 processing fee per child registration. Daily a-la-carte registrations will incur a $25 processing fee per day registered. Cancellations after June 14 are non-refundable.
Thank you to our 2019 Annual Meeting Sponsors

Disney sneak peek!