Why Join Leadership Florida
"Leadership Florida is the best organization on the planet!"
~ 2017-18 Board Chair, Beth Kigel~
Leadership Florida brings together emerging and existing leaders from across the state to challenge, prepare and inspire them to build a better Florida. By providing meaningful forums and creating unique opportunities, our members are introduced to fresh transformative ideas and information, which allow them to enhance and recharge their leadership skills. Our goal is to activate, educate and engage leaders of today and tomorrow through top-level programming and development.
These programs specialize in helping members develop unique leadership skills and strategies; expose them to Florida's diverse cultural areas; discuss business challenges, and allows them to build a network of supportive leaders to collaborate with as they work to better the state.
Listen to why our members love Leadership Florida.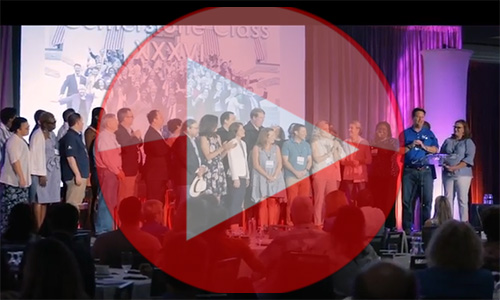 To apply or refer a fellow Floridian, click HERE.