Brian Dassler Legacy Scholarship
Donations | Personal Donations
Back to Personal Donations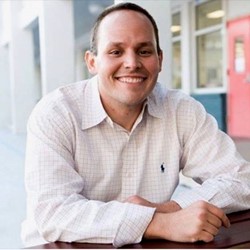 Brian was Leadership Florida through and through. To the core of his being, he believed in and lived our mission and purpose. He participated in College Leadership Florida and was the first CLF grad selected for the Cornerstone Program. But Brian's most enduring legacy with Leadership Florida will be his vision for and the creation of the Leadership Florida Education Initiative. Brian quickly captured the imagination of the Bill and Melinda Gates Foundation, Florida Department of Education, and the Helios Education Foundation which saw the unlimited potential in bringing together - as Leadership Florida has always done - leaders with different experiences and perspectives in order to build bridges of understanding among them, in this case those professionally engaged in K-12 education.
In three short years, the "but for Leadership Florida/but for Brian Dassler" results are extraordinary. The magic of Leadership Florida and the Education Program are the relationships we are able to build and how leaders can continue building off those connections. Just like one of Brian's favorite quotes says... "We cannot stop at a conversation... keep our eyes on the prize: equity of outcomes for each and every student." - Markholt & Fink.
Through this fund, we hope to continue the conversations he started with the Leadership in Education class members, speakers, and partners to keep our eyes on the prize to achieve his vision of every child in Florida having an exceptional education and making Florida a leader for the country in public education.
---