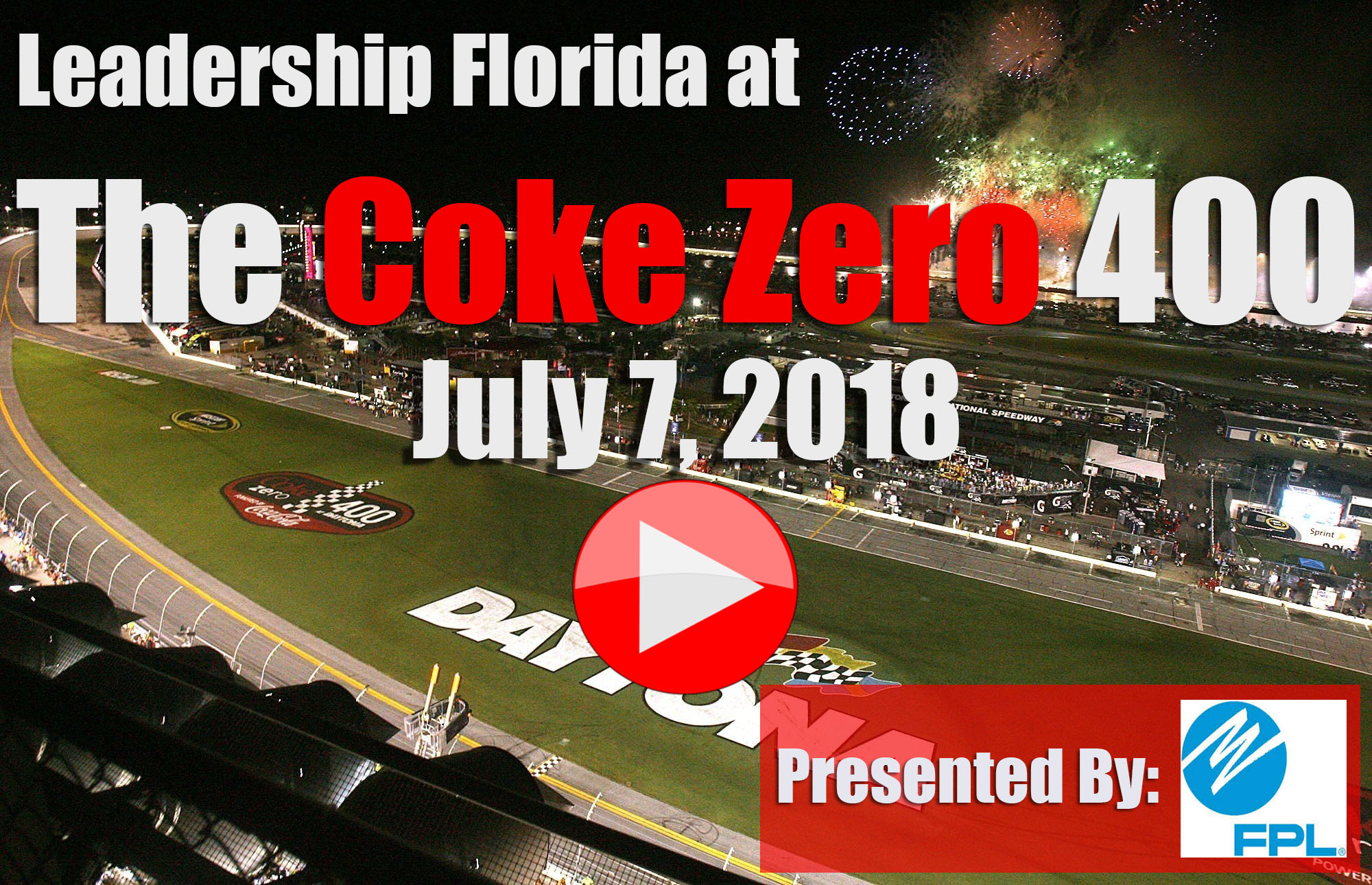 UPDATE: WINNERS HAVE BEEN SELECTED!
Start your engines! We are excited to share our next "but for" Leadership Florida experience, the Coke Zero 400 at the Daytona International Speedway on July 7! Attending members will experience a day at the speedway where they will witness a NASCAR racing ride-along program, gain access to pre-race ceremonies, and experience the 60th Annual Coke Zero 400 from Florida Power & Light's private suite.
There are only 32 tickets available for this exciting event. With a limited number of tickets, we will be conducting a Facebook Live drawing on Thursday, May 31 at 1:00 p.m., which will determine the lucky Leadership Florida members who receive tickets for the epic "but for" event. The selected members will be allowed to bring one guest to the event.
Please note, tickets are nontransferable to non-members, however, members are allowed to transfer their tickets to a fellow Leadership Florida member if they can no longer attend.
Tickets Include:
Parking
Seating
Food and Beverage
Formal Agenda from the NASCAR website:
2:15 pm - 6:30 pm Access to Pre-Race Ceremonies
6:20 pm 60th Annual Coke Zero Sugar 400 driver introductions
7:00 pm 60th Annual Coke Zero Sugar 400 (160 laps, 400 miles)
Fireworks at the close of the race
TO HAVE YOUR NAME INCLUDED IN THE DRAWING, PLEASE FILL OUT THE FACEBOOK LIVE DRAWING FOUND HERE


Thank you to our presenting sponsor Florida Power and Light for making this possible!