2O23 Annual Meeting Speakers & Entertainment
---
Spectacular Speaker Lineup
---
---
Kristin & Bobby Labonte - Breaking Limits
NASCAR Hall of Fame Race Car Driver
Couple described as "amazing, heralded champion athletes"
Breaking Limits
Breaking Limits was founded in 2007 by NASCAR Champion and NASCAR Hall of Fame Race Car Driver Bobby Labonte. For over a decade, Breaking Limits has been building relationships between brands and consumers that drive loyalty affinity and passion.
We are successful because we are driven like our Founder. From ideation to planning to execution, every detail is critical in our team. Our entire team knows that every moment, every sight, every sound, every one of the consumers' senses creates an emotion and a memory connected to your brand.
It is our mission to capture that essence and deliver it through event experiences to your consumers. It is our culture to deliver at the championship level to you.
---
Kristin and Bobby Labonte
Standing shoulder to shoulder in marriage, in business, and in adventures, Kristin and Bobby Labonte are a dynamic team. They've reached the highest levels of success as individuals, but they'll be the first to humbly tell you that their successes were only possible because of the strong team surrounding them.
Kristin won two national horse show championships at age twelve with her beloved horse Fatsie, and in the years that followed, she set high school swimming records that earned her a collegiate swimming scholarship. She attributes those early successes to her parents' unwavering encouragement that she could be anything she desired. When they told her she had everything she needed to succeed, she believed them. After college, Kristin turned her passion for winning to triathlon and quickly earned All-American status. It was through a triathlon that she discovered cycling, leveraging her competitive ambitions to achieve three US Masters Cycling National Championships and, in her final race, a World Masters Cycling Championship title.
Bobby always says he and Kristin had the same racing footprint, the same number of races each year; his were just seen by millions of people. With wins at the highest levels in NASCAR, including the 2000 NASCAR Cup Championship driving the Number 18 for Joe Gibbs Racing, the 1991 NASCAR XFINITY Series Championship as the car owner and driver, and the IROC Championship in 2001. In 2020, Bobby was inducted into the NASCAR Hall of Fame.
While Kristin and Bobby have excelled as professional athletes, they both say that their individual successes were possible because of two things: a winning mindset and teamwork.
Kristin, who holds an MBA from Duke University and continues to collaborate with her alma mater today, leads in business too. With courage and drive, she looks at every opportunity with curiosity and courage. She explores winning scenarios and then uses her talents to pull together a team committed to achieving excellence. She's not intimidated by adversity either. Setbacks become problems to solve. Difficulties turn into opportunities to showcase her skills as a brilliant business strategist.
Bobby's success continues off the racetrack as well. His tenacity and resilience allowed him to rise from a kid in the garage sweeping floors, welding, and fabricating race cars, to a racing champion. Bobby is now a sought-after television racing analyst and magnetic brand ambassador. He's grounded and relatable, making him an ideal partner for national brands like Coca-Cola, General Mills, and Chevrolet, and he brings his compelling charm to every event.
Kristin and Bobby met in a transitional phase of their professional sports careers. Kristin had retired from racing and refocused her risk-taking drive on the science behind global brand strategy and marketing analytics. Bobby is still an active racecar driver with more than 25 races on his 2023 calendar, and he says he'll race anything!
They quickly recognized their winning potential, not only as a couple but as savvy business partners and industry leaders.
Together, they run Breaking Limits, an experiential brand-strategy company that designs and executes the strategy that builds relationships between consumers and brands. They also lead the Bobby Labonte Foundation, which has raised more than $1 million for organizations that support children and families.
The line between work and fun is very blurry today. Kristin and Bobby are fierce competitors, driven to succeed, but the Labontes' most impressive wins are fueled by their mutual respect for each other and their passion-filled partnership built on a foundation of teamwork.
---
---
David Hume Kennerly - Pulitzer Prize Winner and Former Chief White House Photographer
Pulitzer Prize in Journalism
White House Photographer for President Gerald R. Ford
American Photo Magazine named Kennerly "One of the 100 Most Important People in Photography"
Photos have appeared on more than 50 major magazine covers
David Hume Kennerly has been a photographer on the front lines of history for more than 50 years. At 25 he became one of the youngest winners of the Pulitzer Prize in Journalism. The 1972 award for Feature Photography recognized his work from the previous year, included images of the Vietnam and Cambodia wars, refugees escaping from East Pakistan into India, and the Ali v. Frazier "Fight of the Century" World Heavyweight Championship at Madison Square Garden. Two years later Kennerly was appointed President Gerald R. Ford's Personal White House Photographer.
Kennerly's photos have appeared on more than 50 major magazine covers, and he has documented history in more than a hundred countries. He has photographed eleven U.S. Presidents, covered thirteen presidential campaigns, served as a contributing editor for Newsweek magazine for ten years, and was a contributing photographer for Time & Life Magazines. American Photo Magazine named Kennerly "One of the 100 Most Important People in Photography."
In 2019, The University of Arizona Center for Creative Photography (CCP) acquired the David Hume Kennerly Archive. It features almost one million images, prints, objects, memorabilia, correspondence and documents dating back to 1957. His work joins that of Ansel Adams, Edward Weston, Richard Avedon, W. Eugene Smith, and scores of other legendary photographers. In 2018, University of Arizona President Robert C. Robbins appointed Kennerly the university's first Presidential Scholar.
Kennerly has published several books of his work, Shooter; Photo Op; Seinoff: The Final Days of Seinfeld; Photo du Jour; Extraordinary Circumstances: The Presidency of Gerald R. Ford; and David Hume Kennerly On the iPhone. He was also a major contributor to CNN's 2016 book, Unprecedented: The Election that Changed Everything. The cover image was from his exclusive portrait session with President Donald Trump.
He has an extensive film and TV production background. Kennerly was an executive producer of The Spymasters, a CBS/Showtime documentary about directors of the CIA. He also produced The Presidents' Gatekeepers, a four-hour Discovery Channel film about White House chiefs of staff. Kennerly was nominated for a Primetime Emmy as executive producer of NBC's, The Taking of Flight 847. He was co-writer and executive producer of Shooter, a two-hour NBC pilot filmed in Thailand starring Helen Hunt. The movie was based on his Vietnam experiences. Shooter won the Emmy for Outstanding Cinematography.
Kennerly received the prestigious Lucie Award for Achievement in Photojournalism, and that same year delivered the commencement speech at Lake Erie College, where he received an honorary doctorate.
Kennerly is a Canon Legend, an elite group of photographers sponsored by Canon.
---
---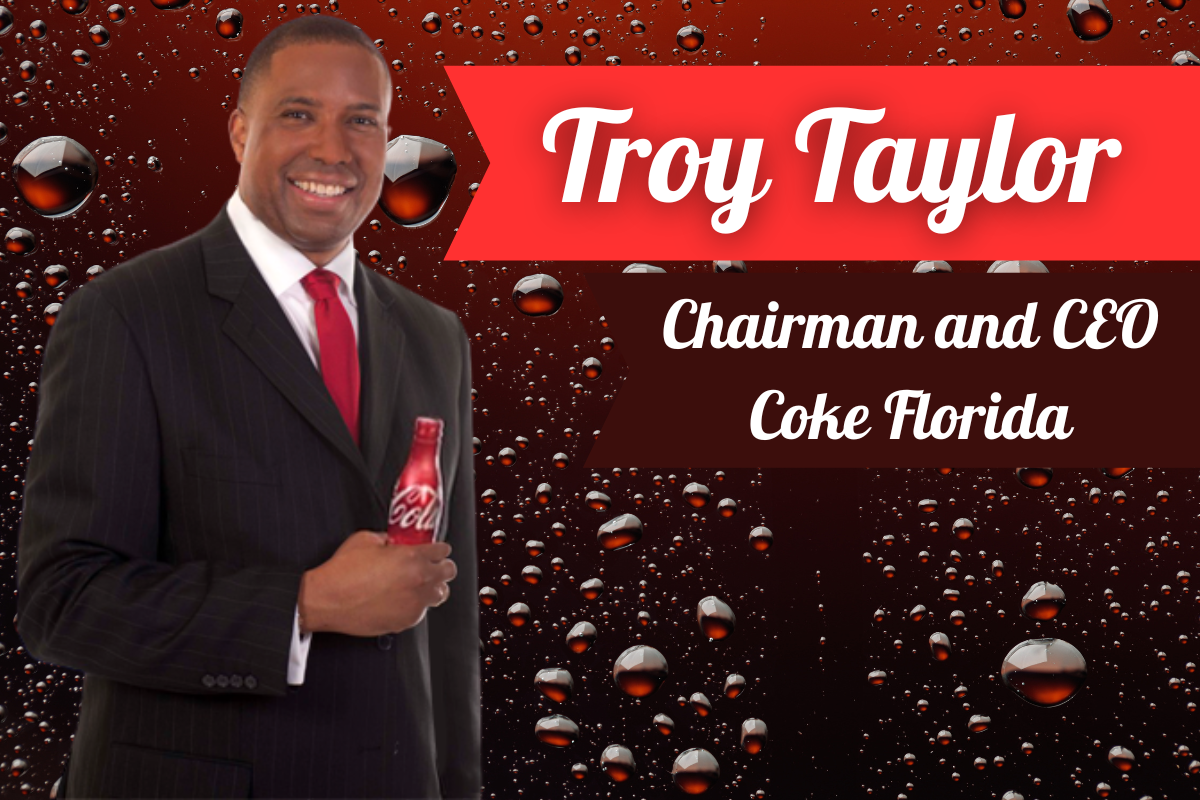 Troy Taylor - Coca-Cola
3rd largest privately owned Coca-Cola bottler in the U.S.
CEO of the nation's 4th largest black-owned businesses
Troy is the founder, chairman, and CEO of Coca-Cola Beverages Florida, LLC (Coke Florida), the fourth-largest privately owned Coca-Cola bottler in the United States. He is also the founder and CEO of Cardinal System Holdings, the holding company for Coca-Cola Beverages Florida; Tellus Equipment Solutions (a John Deere equipment dealer); Cardinal Vending and Markets (Florida Fresh) - a provider of unattended retail solutions; Cardinal Equipment Services - a provider of beverage equipment, parts, and service; and related private investments.
Troy is a board member of the Coca-Cola Bottlers' Association, American Beverage Association, Florida Chamber of Commerce, and Cox Enterprises. He is a former board member of the Jacksonville Branch of the Federal Reserve Bank of Atlanta. He is a past recipient of the EY Entrepreneur of The Year award for his founding and leadership of Coca-Cola Beverages Florida. He earned a bachelor's degree in finance and business law from Marshall University.
---
---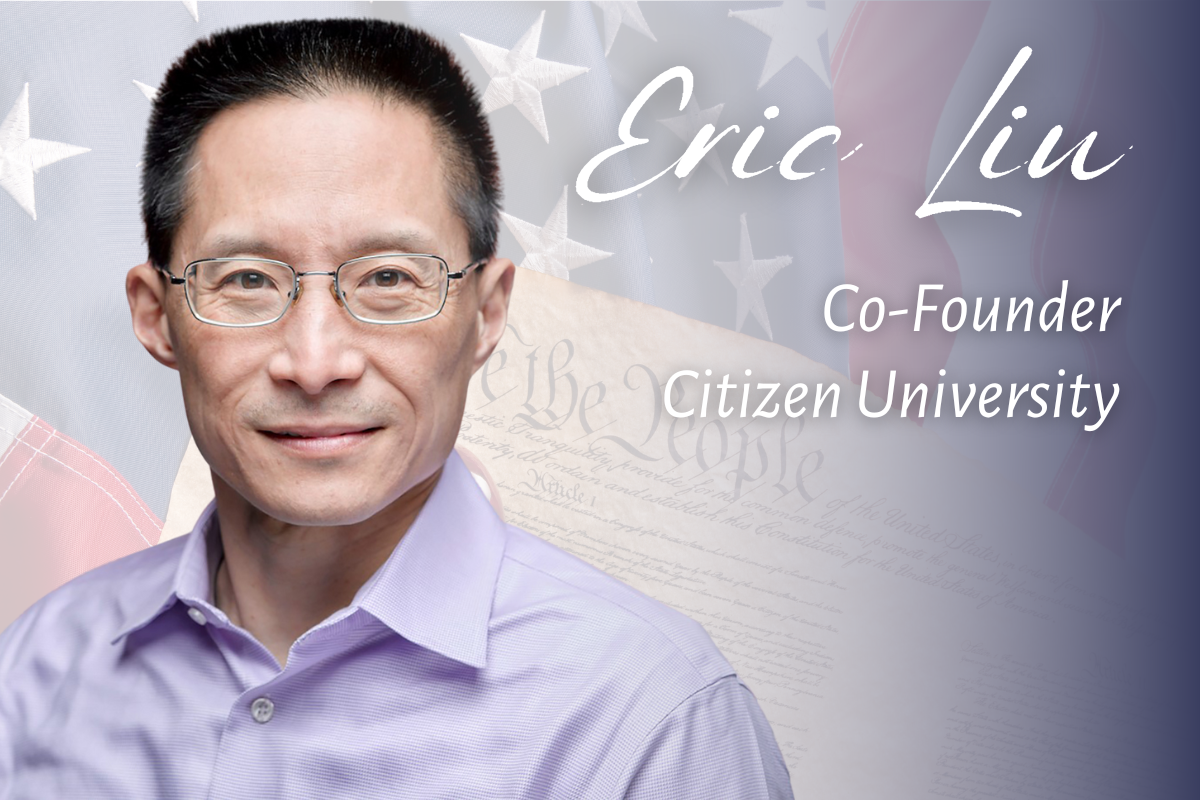 Eric Liu - Citizen University & Civic Evangelist
Directs Aspen Institute's Citizenship & American Identity Program
White House speechwriter for President Bill Clinton
Featured on the PBS documentary American Creed
Eric Liu is the co-founder and CEO of Citizen University, which works to build a culture of powerful and responsible citizenship in the United States. He also directs the Aspen Institute's Citizenship & American Identity Program. He is the author of several acclaimed books, including The Accidental Asian Notes of a Native Speaker; The Gardens of Democracy (co-authored with Nick Hanauer); You're More Powerful Than You Think: A Citizen's Guide to Making Change Happen; and his most recent, Become America: Civic Sermons on Love, Responsibility, and Democracy — a New York Times New & Notable Book.
He has been selected as an Ashoka Fellow and a member of the American Academy of Arts and Sciences. He is featured on the PBS documentary American Creed and is a frequent contributor to The Atlantic. Liu served as a White House speechwriter for President Bill Clinton and as the President's deputy domestic policy adviser. He was later appointed by President Obama to serve on the board of the Corporation for National and Community Service. He and his family live in Seattle.
---
---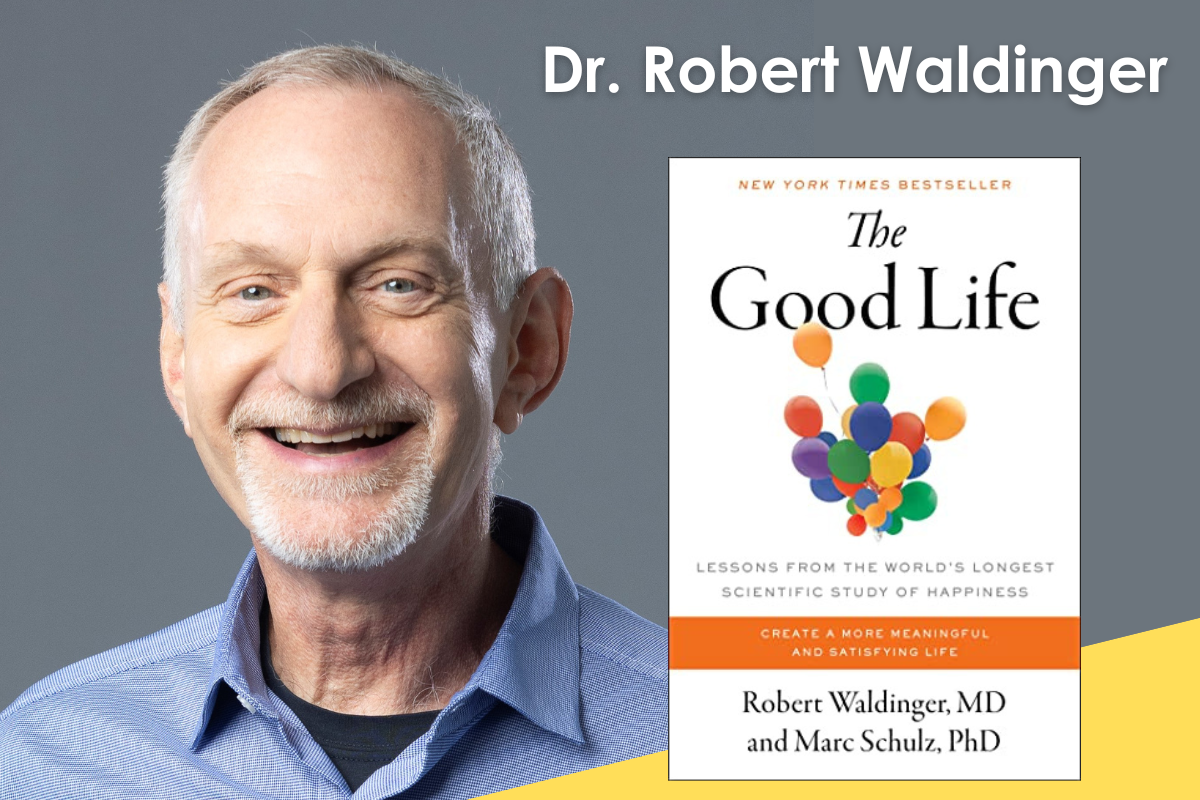 Dr. Robert Waldinger - Psychiatrist & Psychoanalyst
Leads the Harvard Study of Adult Development – one of the longest-running studies of adult life ever conducted
When scientists began tracking the health of 268 Harvard sophomores in 1938 during the Great Depression, they hoped the longitudinal study would reveal clues to leading healthy and happy lives.
They got more than they wanted. After following the surviving Crimson men for nearly 80 years as part of the Harvard Study of Adult Development, one of the world's longest studies of adult life, researchers have collected a cornucopia of data on their physical and mental health.
Of the original Harvard cohort recruited as part of the grant study, only 19 are still alive, all in their mid-90s. Among the original recruits were eventual President John F. Kennedy and longtime Washington Post editor Ben Bradlee. (Women weren't in the original study because the college was still all male.)
Robert Waldinger is a professor of psychiatry at Harvard Medical School, director of the Harvard Study of Adult Development at Massachusetts General Hospital, and cofounder of the Lifespan Research Foundation. Dr. Waldinger received his AB from Harvard College and his MD from Harvard Medical School. He is a practicing psychiatrist and psychoanalyst, and he directs a psychotherapy teaching program for Harvard psychiatry residents. He is also a Zen master (Roshi) and teaches meditation in New England and around the world. Robert is the co-author of the book The Good Life: Lessons From the World's Longest Scientific Study on Happiness (Simon and Schuster; January 10, 2023).
---
---
Cassandra Campbell - Award-Winning Audiobook Narrator
Member of Audible's Hall of Fame Narrators
Narrator of more than 900 books, including Where the Crawdads Sing and The Help
Cassandra Campbell is a celebrated audiobook narrator best known for her work on Where the Crawdads Sing. She has narrated titles for some of the country's best-known authors and won numerous awards, including Audie Awards in both fiction (in 2017 for Jodi Picoult's Small Great Things and in 2010 for The Help) and non-fiction (in 2011 for The Immortal Life of Henrietta Lacks). She is an inaugural member of the Audible Hall of Fame, was named a Golden Voice by Audiofile Magazine, and has served on the Audiobook Steering Committee for SAG-AFTRA. As an actress, she has performed in New York at the Public Theatre, the Mint Theatre, and the Clurman, among others. She has also performed at StageWest, The Berkshire Theatre Festival, Millmountain Theatre, and The Baltimore Shakespeare Festival. She currently lives in Los Angeles with her husband and two children.
---
---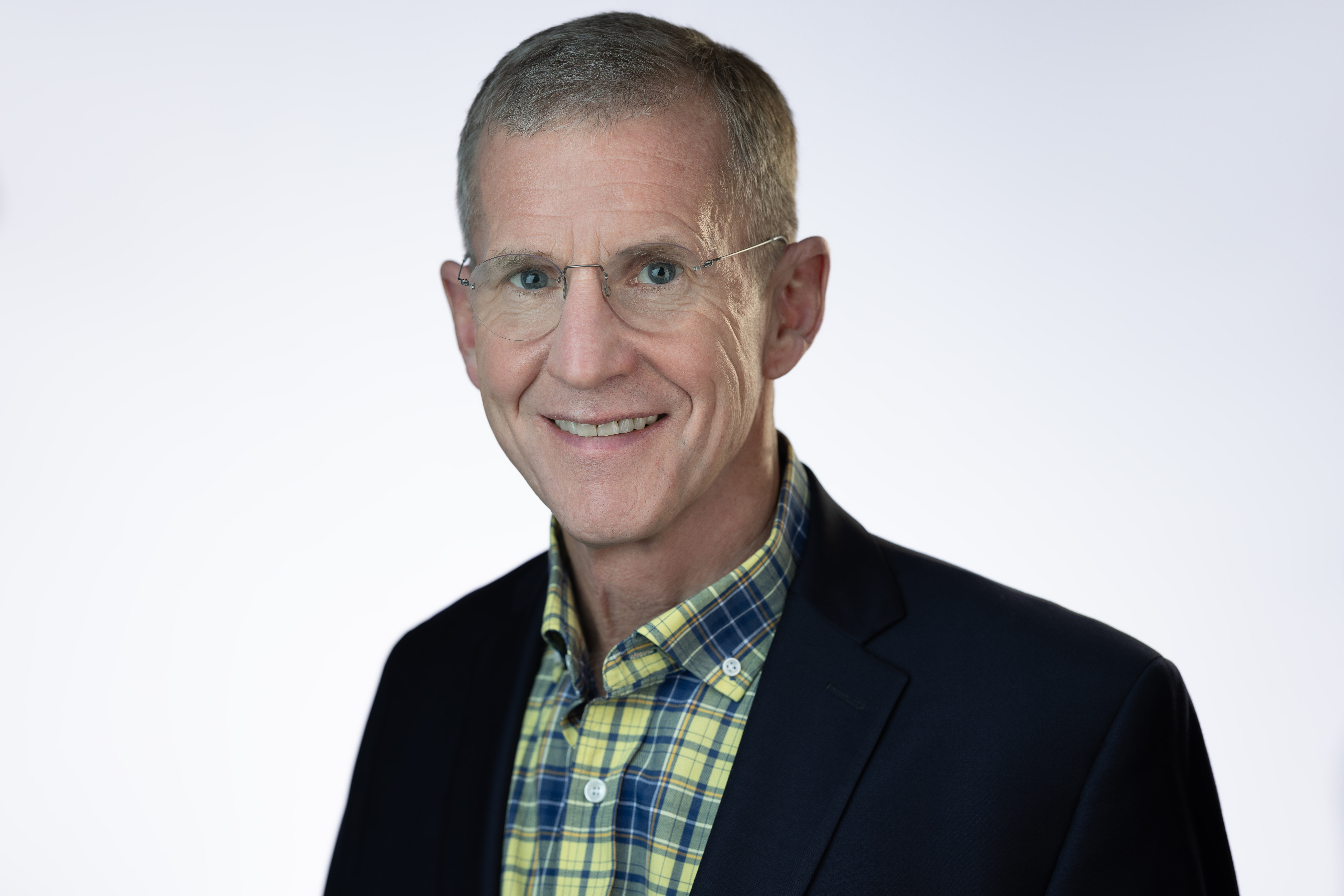 General (Ret.) Stanley A. McChrystal
Former Commander of U.S. and International Forces in Afghanistan
Former Leader of Joint Special Operations Command (JSOC)
Co-Founder of The McChrystal Group and Author of My Share of the Task: A Memoir, Team of Teams: New Rules of Engagement for a Complex World, Leaders: Myth and Reality, and Risk: A User's Guide.
"For years, we have argued that technology has changed the nature of warfare – it is undeniable that it has changed the nature of diplomacy as well. For leaders, it is imperative to adapt to a world where humanity remains the anchor of our relationships but also leverages the power of tech statecraft."
A one-of-a-kind commander with a new perspective on organizational dynamics, General Stan McChrystal is known for helping elite teams tap into the potential of their people to better compete in a complex and interconnected world. Called "one of America's greatest warriors" by Secretary of Defense Robert Gates, few can speak about leadership, teamwork, technology, and international affairs with as much insight as he can.
After retiring from the U.S. Army as a four-star general, General McChrystal turned his expertise to the business world. He is the Founder and CEO of the McChrystal Group, which helps Fortune 500 Companies strike the right balance between hierarchical and decentralized team mindsets and structures. The mission of the McChrystal Group is to deliver innovative leadership solutions to organizations from General McChrystal's unique perspective—the intersection of business, academia, and the military. In particular, he and his firm focus on the power of network analysis and machine learning to strengthen how companies connect, internally and externally. As the author of the best-selling management books, My Share of the Task: A Memoir, Team of Teams: New Rules of Engagement for a Complex World, Leaders: Myth and Reality, and Risk: A User's Guide, General McChrystal offers a battle-tested system for detecting and responding to risk.
In a tech-driven world where things are moving at a speed we've never experienced, we need leaders more than ever. After thirty-four years of service in the U.S. Army—including as commander of US and International Security Assistance Forces (ISAF) Afghanistan and commander of the nation's premier counter-terrorism force— General McChrystal can deliver innovative advice on leadership, in addition to solutions for businesses across the world to help them transform and succeed in challenging, dynamic environments. More than that, though, he hopes to act as an advocate for using technology to advance foreign policy, human rights, and the way that we all connect on a human level.
---
---
Exciting Entertainment
---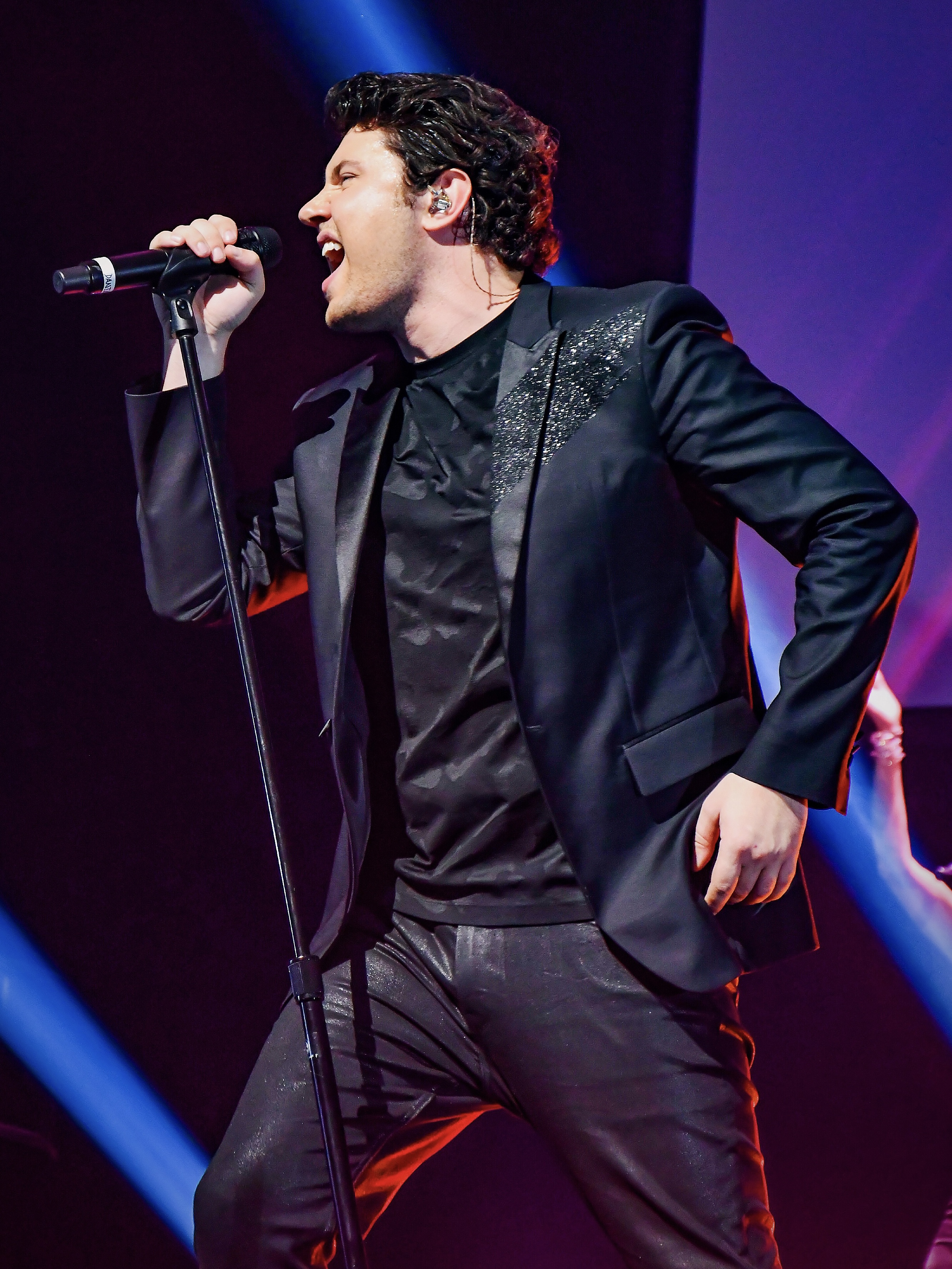 Daniel Emmet
America's Got Talent finalist
Las Vegas headliner
PBS featured performer
To say Daniel Emmet has a divine voice would not be an exaggeration. This multilingual rising star's propensity to blow you away with unparalleled power is simply stunning, and his ability to keep beloved classics contemporary while celebrating music and artistry with eternal beauty, once heard, is never to be forgotten. Since his appearance as a finalist on NBC's America's Got Talent, Daniel has released multiple #1 singles on the iTunes Classical Chart, and in addition, Daniel has headlined shows in Las Vegas at Caesars Palace, T-Mobile Arena, Paris Las Vegas, and Westgate Las Vegas. He has appeared on The Kelly Clarkson Show, on PBS, the CW, Lifetime TV, Fox Sports, ESPN+, toured and recorded with Marie Osmond, and most recently returned to America's Got Talent this past season for his viral performances as "the singing voice of Simon Cowell." Daniel is currently on tour with 16x GRAMMY Award Winner David Foster and Katharine McPhee, as well as appearing around the United States with his own symphonic shows. His highly anticipated debut concert special "Daniel Emmet & Pia Toscano, Simply the Best" - filmed at the iconic International Theatre at Westgate Las Vegas - began premiering nationwide in the United States on PBS this past November. Daniel's debut studio album was released on December 16th on all digital and streaming platforms and debuted in the top 10 of the Billboard Classical Crossover Albums Chart and at number one in the iTunes Singer/Songwriter Albums Chart.
---
Writers Circle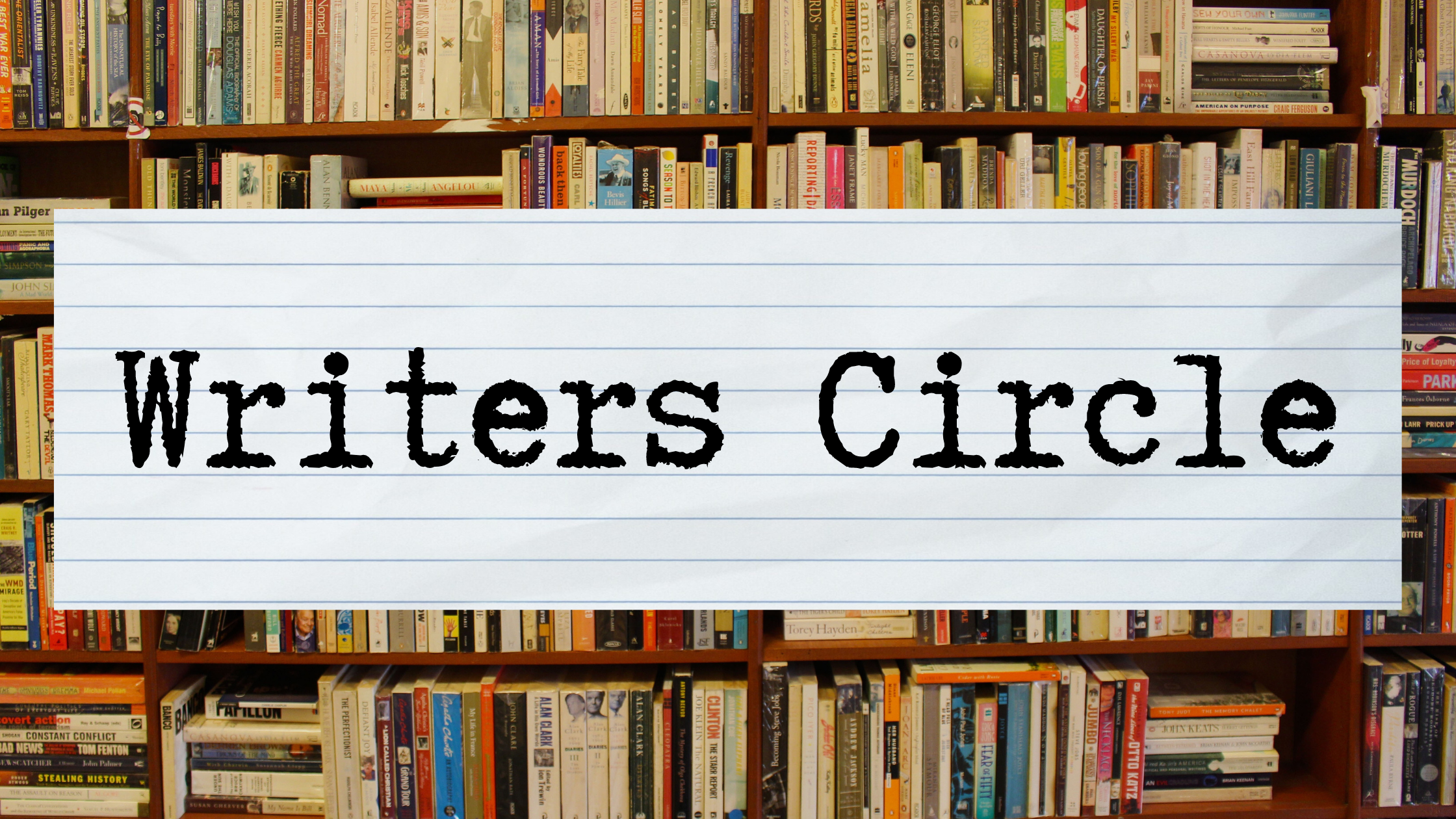 Our annual Writers Circle showcases a few of our members who have published books. Each presentation is followed by an audience Q&A, and the featured books are sold at the meeting. This year's lineup includes:
---
Pegine Echevarria
Cornerstone Class 37, Lifetime Member
Pegine Echevarria has had an impressive career. She is a best-selling author, award-winning businesswoman, and advisor to U.S. presidents and Fortune 500 executives. She is passionate about leadership and how leaders who are influential, impactful, and inspiring can create environments where people, productivity, and profits thrive. She has been on a mission for over 30 years to educate, inspire and lift leaders in a diverse world.
Her book, Called to Lead: Success Strategies for Women, compiles exclusive insight and advice from her and 19 other inspirational women from a variety of industries. She aims to engage other female professionals and give them the tools to pursue their own career goals and success.
---
Clay Henderson
Cornerstone Class 17
Clay Henderson is an environmental lawyer, educator, and writer. He has served as both president of the Florida Audubon Society and Florida Trust for Historic Preservation and worked as an environmental lawyer at Holland & Knight for many years. Previous public service includes election to two terms to the Volusia County Council, 1998 Constitution Revision Commission, and Florida Communities Trust. He has taught environmental law at the University of Central Florida, Rollins College, Stetson University, and Stetson College of Law.
In his book, Forces of Nature, Clay celebrates the individuals and organizations who made the Sunshine State a leader in state-funded conservation and land preservation. He is also the author of The Floridas, which explores the state's history and special places.
---
Khalifa Stanford
Education Class 4
Khalifa Stanford is a teacher in Miami-Dade County Public Schools and adjunct professor at Miami Dade College.
She will be discussing her published doctoral dissertation, entitled An Evaluation of the Effect of a Mentoring Program on Eighth Grade Students. The publication focuses on the 5000 Role Models of Excellence Program, which was started by Congresswomen Frederica Wilson when she was a member of the Miami-Dade County School Board.
---