Registration is now closed.
Please call or email Kristine Morgan for information
regarding on-site/call-in registration.
Kristine Morgan - 850-521-1220, ext. 107
REGISTRATION STEPS
Welcome! In order to register for the Annual Meeting, you must follow the steps below to successfully log in and register.
Click HERE to reset your password.
Enter the e-mail address that you receive communications from Leadership Florida at (this is the primary e-mail address we have on file for you)
Look for an e-mail sent to you from info@leadershipflorida.org with a link to reset your password--click the link.
Once you click the reset link, enter your e-mail and new password
Login and register for the Annual Meeting (Link below)


If you have any questions, please call Leadership Florida staff at (850) 521-1220.
Please note, current class members in the Cornerstone XXXVI, Connect VIII and Education III classes need to select the full registration option when registering. The registration fee will be waived at checkout since Annual Meeting registration is covered by tuition. However, not covered by tuition are guest registration, as well as optional excursions, members will need register/pay for those options.
Below you will find the Annual Meeting excursions options. Please do not register through the venue sites. To attend an excursion, you must register directly by clicking the "REGISTER HERE" button above.


Optional Friday Night Activities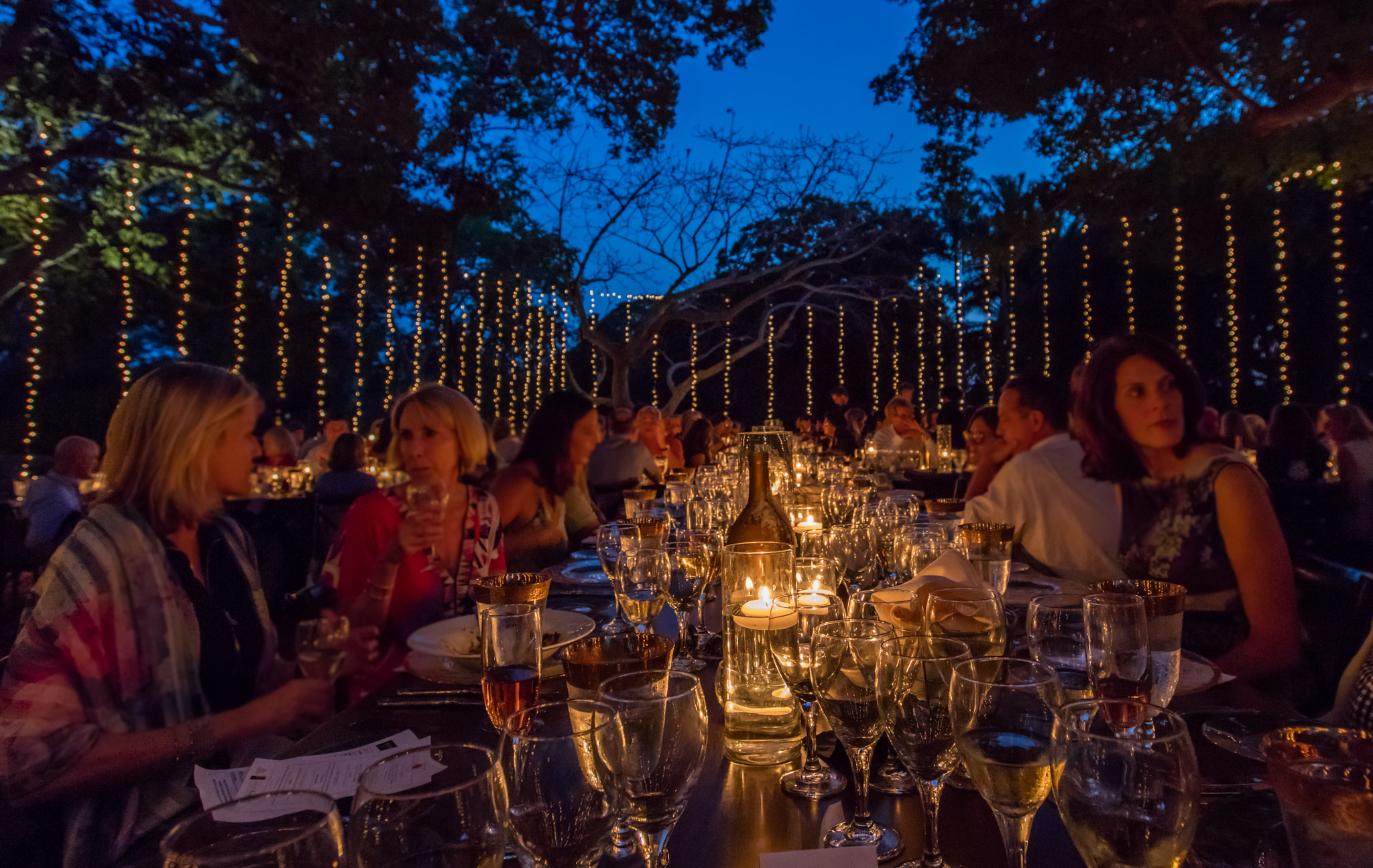 Special Dinner at Marie Selby Botanical Gardens (6PM-Until Bus departs at 5:45 pm)
An Evening at Marie Selby Botanical Gardens
Home to the best-scientifically documented collections of orchids and bromeliads in the world, Selby Gardens was recently ranked as the #1 garden to visit this spring by USA Today. Selby Gardens is proud to bring you a one-of-a-kind botanical dining experience, which includes wine, a three-course meal, exclusive cocktail hour, and more! The experience will also include a private tour of the blockbuster exhibition, Warhol: Flowers in the Factory.
Sprouting from Sarasota's roots, the evening will showcase the best of locally-sourced, organic, specialty and sustainably-raised products featuring wines produced using contemporary Biodynamic and Organic farming methods. Stroll the Gardens with a specialty cocktail in hand and experience an evening like never before.
Warhol: Flowers in the Factory showcases the surprising, and little examined, role of nature in Warhol's art and life. The spectacular 15-acre tropical setting of Marie Selby Botanical Gardens on Sarasota Bay will provide a matchless context for examining Warhol's fascination with the natural world in this focused, immersive exhibition, which has been covered but The New York Times and London's Financial Times. Max number of attendees: 250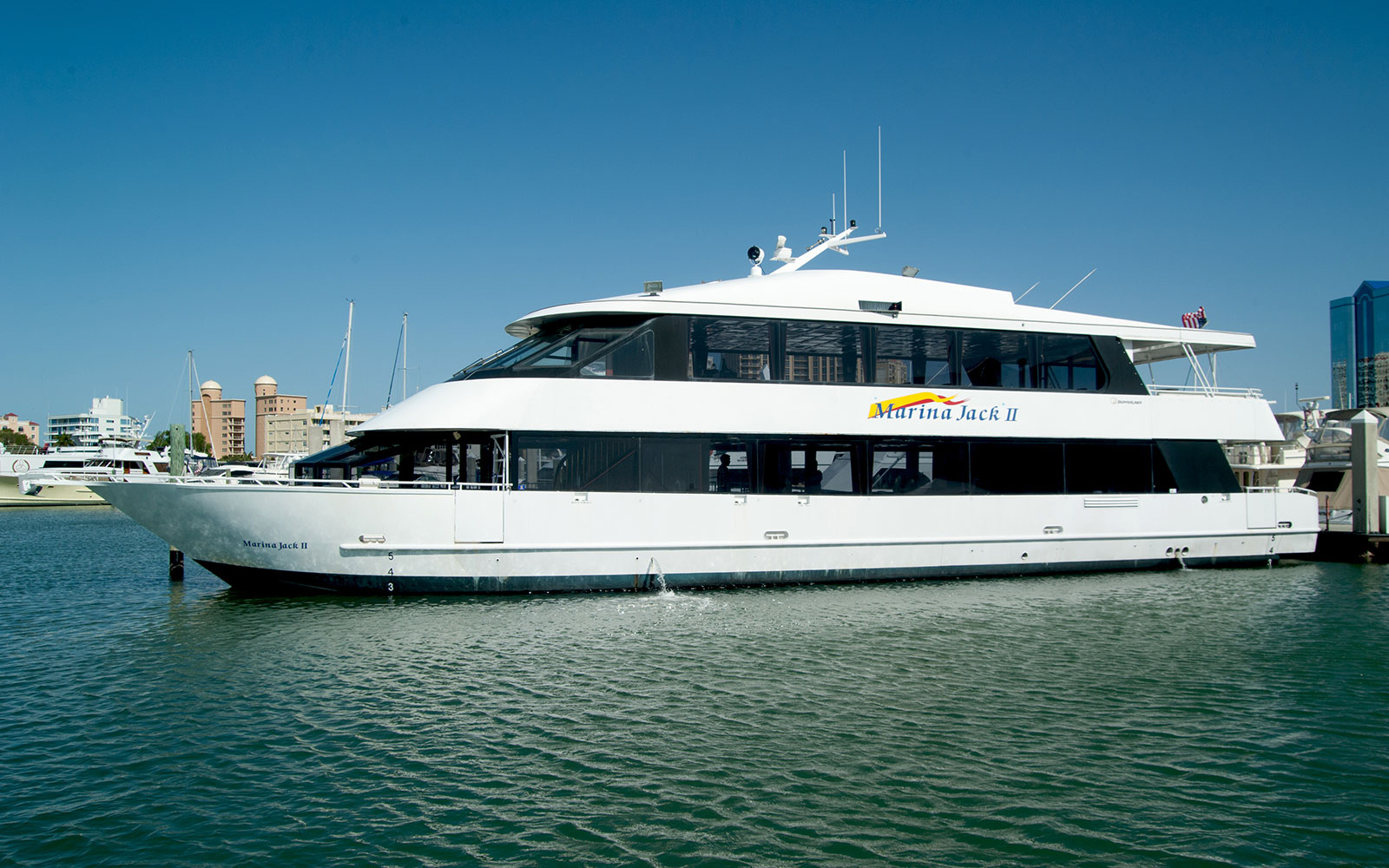 Marina Jack II Sunset Dinner Cruise (6:30PM-9PM Bus departs at 6:15PM)
Set sail on the Marina Jack II for an incredible sunset dinner cruise through the inter-coastal waterways and the Gulf of Mexico. While aboard the ship, you will not only enjoy a delicious buffet dinner along with an open bar of beer and wine, but will experience breathtaking views and make once in a lifetime "but for" memories with fellow members. Click HERE for the website. Max number of attendees: 140
Connect Reunion LeBarge Sunset Dinner Cruise (6:30PM-9PM Bus departs at 6:15PM)

Escape aboard LeBarge for a tropical sunset dinner cruise on the Gulf of Mexico. As this floating tropical island sets sail, passengers will be whisked away for an evening of fun, fun and more fun! Not only will you witness awe-inspiring views, but you release your inner parrot head as Jimmy Buffet-style musicians jam the night away. Please note, this activity is for Leadership Florida Connect members and guests only. There will be food and two drink tickets ($16 value) provided. Click HERE for the website. Max number of attendees: 120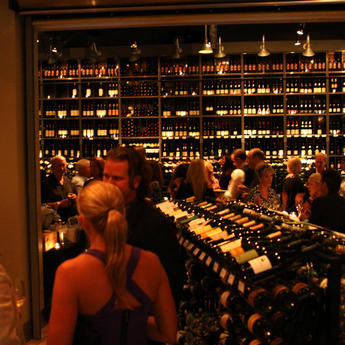 Michael's on East Wine Tasting (6PM-9PM Bus departs at 5:45PM)
A unique wine experience awaits you at Michael's on East. This celebrated 1940's style restaurant is a Sarasota institution and an East Coast Icon with award-winning cuisine and service. This exclusive wine tasting will take place in Michael's Wine Cellar, which boasts more than 1,000 international estate-bottled wines. Sip the finest wine, taste delicious hors-d'oeuvres and be transported to the vineyards of the world by way of Michael's on East. Click HERE for the website. Max number of attendees: 150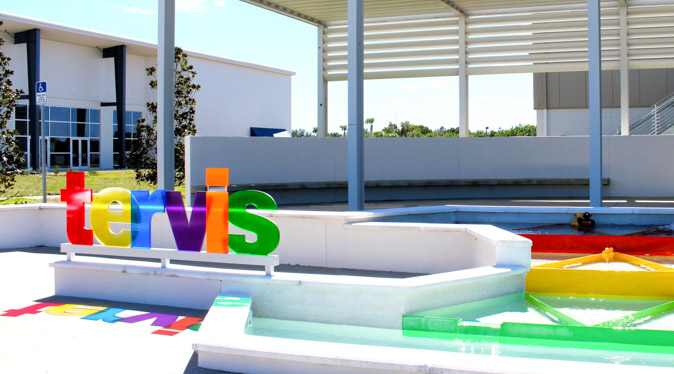 Tervis Tumbler Headquarters Tour (3:30PM-7PM Bus departs at 3PM)
See where the Tervis magic happens with an exclusive tour of its headquarters! The company got its start in Michigan, but in the 1960's headed to the Sunshine State. Come and get a closer look at the brand so many people know and love. After the tour, we will have dinner at Sharky's on the Beach in Venice (dinner on your own)! Please dress casually as Sharky's is on the beach! Click HERE for the website. Max number of attendees: 25
Optional Saturday Activities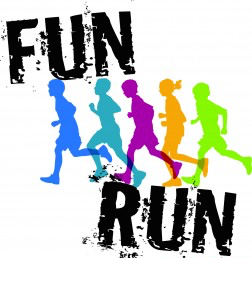 Fun Run (6:15AM-7:30AM)
An early morning run with new and old friends. Grab your tennis shoes and take off running!
Yoga in the Healing Garden (6:15AM-7:30AM)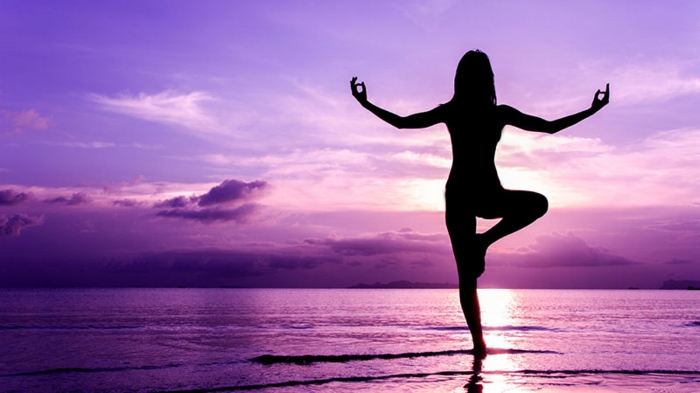 Close your eyes and escape to your happy place while doing yoga in the Healing Garden. Situated overlooking the sparkling waters of Sarasota Bay, the Healing Garden is an intimate outdoors area, with an oval walkway centered on beautiful, green grass. A perfect setting to go all zen. Please note, mats will not be provided, please bring a mat or a towel to use during the class. Max number of attendees: 39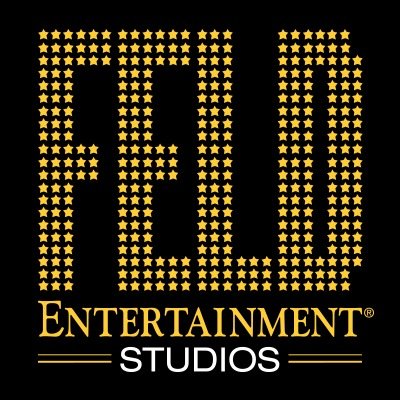 Feld Entertainment Tour (2PM-4:30PM Bus departs at 1:25PM)
Come take a VIP tour of Feld Entertainment! Recognized as the world leader in presenting celebrated shows that uplift and inspire, the unwavering Feld philosophy invest passion, innovation and meticulous attention to detail in astonishing productions that enthrall more than 30 million people in 75 countries on six continents, with as many as 5,000 shows each year. Click HERE for the website. Max number of attendees: 25
Jewfish Key Bash (food included) (1:30PM-4PM trolley departs at 1PM)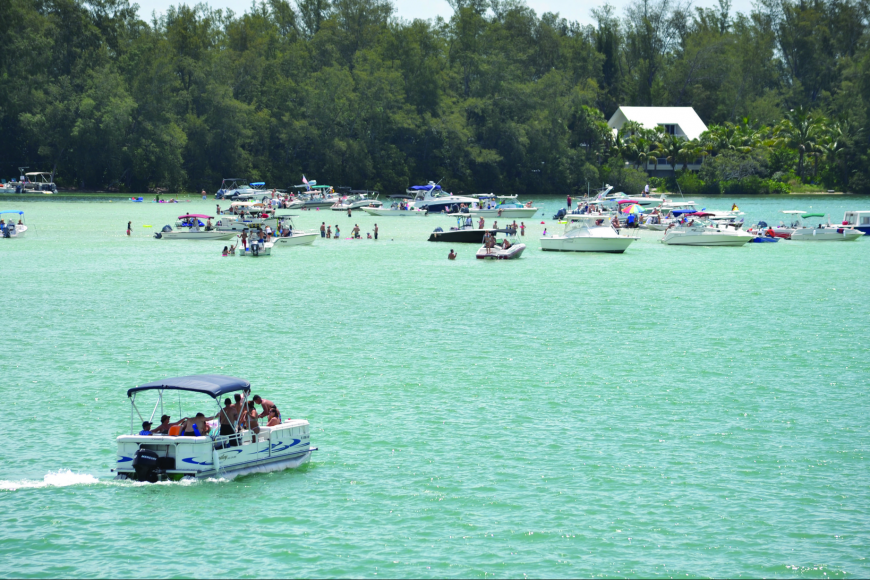 Your destination is a Burger Bash on Jewfish Key Sandbar at the mouth of Longboat Key Pass looking at Coquina Beach, the Longboat Key Bridge and the Gulf of Mexico…you'll swear you're in the Bahamas…
Gecko's Pub and Grill (Mike Quillen, Cornerstone XXXI) and the Anna Maria Oyster Bar's (John Horne, Cornerstone XXVIII) will be grilling burgers, dogs, chicken and more for your pleasure while spending the day with your friends and classmates on the island's sandbar… Margaritas, beer and wine will be provided…you'll need to bring the sunscreen. If you are planning on registering for this excursion, please remember to dress accordingly and bring the necessary items for a fun afternoon on the water. For example, you will need to wear your swimsuit, bring sunscreen, hats, towel, and any other items you feel necessary. We also recommend that you bring a lifejacket for any small children. Max number of attendees: 149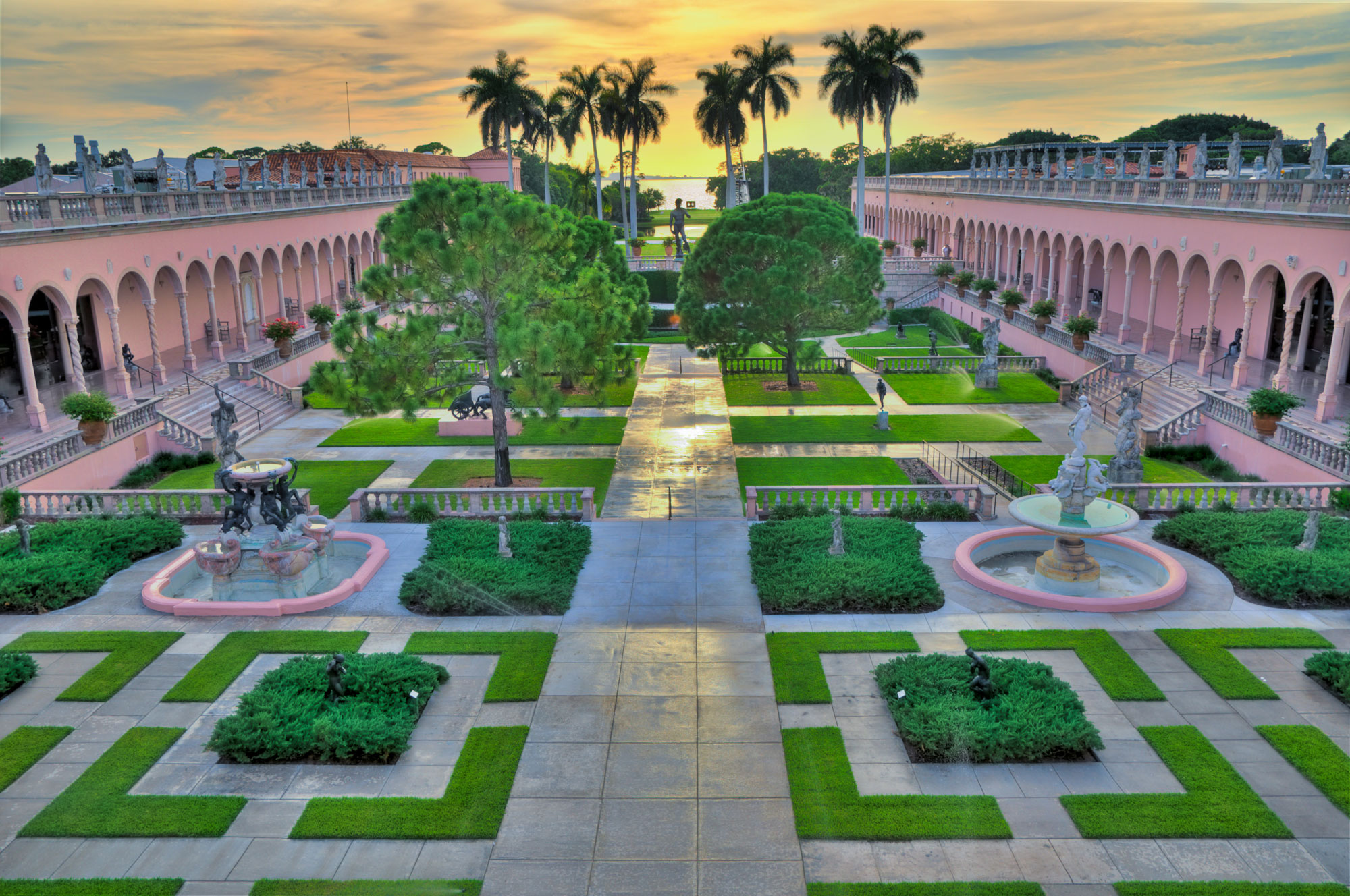 Tour of Cà d'Zan at The Ringling Museum and Luncheon (1:30PM-4:30PM Bus departs at 1PM)
Enjoy lunch at Muse, a contemporary dining establishment featuring menus with an eye for presentation using fresh and high-quality products, prior to a tour of Cà d'Zan, the home of the circus king and his wife, John and Mable Ringling. Inspired by and designed in the Venetian Gothic style of the palazzos, which ring the Venice canals, this dazzling palatial mansion perfectly captures the splendor and romance of Italy the Ringlings so loved. To honor its owner, they named it Ca' d'Zan, "House of John", in the dialect of their beloved Venice. One of the highlights of the tour includes the game room where Broadway producer Flo Ziegfeld, New York Mayor Jimmy Walker and John Ringling may have played poker together. After the tour, attendees may visit the Ringling Museum grounds and enjoy the other collections at the Museum of Art, Circus Museum, Center for Asian Art, Kotler-Coville Glass Pavilion and Bayfront Gardens. Click HERE for the website. Max number of attendees: 25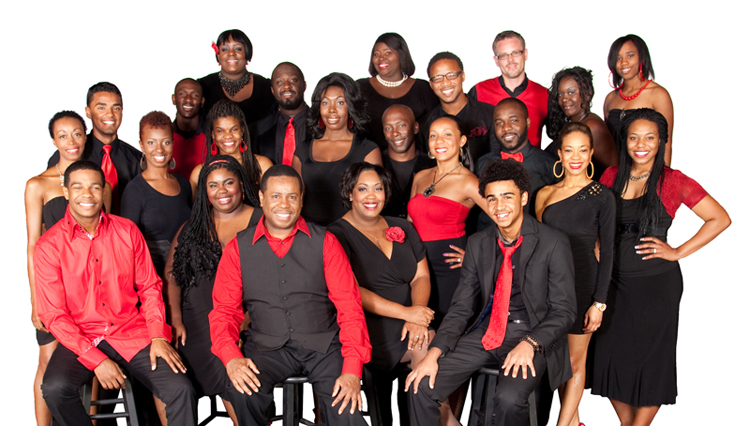 The West Coast Black Theatre Troupe (Saturday Night Entertainment)
It's going to be a night to remember as the Westcoast Black Theatre Troupe performs at the Saturday night event! We are going to eat, drink and be merry as we dance the night away to your favorite Motown hits followed by a DJ playing today's hits. You don't want to miss this! To find out more about the Westcoast Black Theatre Troupe click HERE.