Leadership Florida Presents Sherry Hartnett with the 2022 "But For Leadership Florida" Award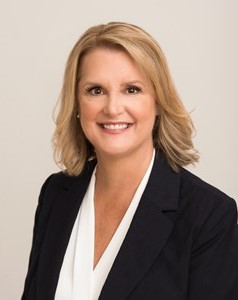 TALLAHASSEE, Fla. — Sherry Hartnett, director of the Executive Mentor Program and clinical professor of business at the University of West Florida, received the 2022 "but for Leadership Florida" award. The award was announced on June 25 at Leadership Florida's Annual Meeting in Orlando.
The "but for Leadership Florida" Award recognizes a Leadership Florida member who has used specific knowledge gained and/or relationships built through their Leadership Florida experiences to improve the lives of fellow Floridians and create "but for Leadership Florida" moments.
"We are so excited to recognize Dr. Sherry Hartnett as this year's 'but for Leadership Florida' award winner," said Wendy Spencer, president and CEO of Leadership Florida. "Her passion for mentorship and lifelong learning serves as a shining example of what those in leadership positions can do to change the future for the better."
A graduate of Leadership Florida's Cornerstone Class 38, Hartnett founded the Women in Leadership Conference in 2014 to connect and support women as emerging leaders in the region. The conference consistently reached sold-out capacity with 450 attendees, but conference attendance exceeded 700 statewide participants this past March. Hartnett's goal is to expand the conference nationally and eventually globally.
About Leadership Florida
For the past 40 years, Leadership Florida has engaged more than 3,300 leaders through a competitive application process who represent all sectors of Florida's economy and reflect the diverse demographics of the state. Through experiential classes, these leaders renew their leadership skills and build their networks with the goal of addressing key issues facing the state of Florida. For more information, visit www.leadershipflorida.org. Leadership Florida is a federally registered trademark.
###