Kam Patton Selected As New Chair of Leadership Florida Board Of Directors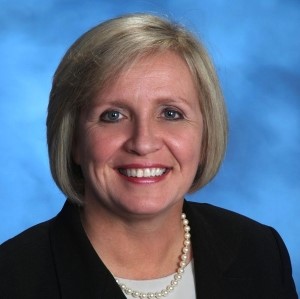 TALLAHASSEE, Fla. — Kam Patton, superintendent of Collier County Public Schools (CCPS), was selected as the next chair of the 2022-2023 Leadership Florida Board of Directors. Patton is a Lifetime Member of Leadership Florida and graduate of Cornerstone Class 31 and Education Class 1.
In her role as chair, she will oversee the Leadership Florida organization, which includes a network of members in nine regions around the state, the Board of Directors, and the Leadership Florida staff.
"We are honored to have Dr. Patton in place as our new chair," said Wendy Spencer, president and CEO of Leadership Florida. "Her success as a leader in the education sphere will no doubt translate to continued success for Leadership Florida. I look forward to working with her as we engage our members and communities to improve our state."
Patton, who is in her 12th year as superintendent of CCPS, was recently recognized by the Florida Association of District School Superintendents as the Superintendent of the Year and was one of four finalists for National Superintendent of the Year. During her tenure as superintendent, Patton has enhanced existing programs, instituted new technological tools, improved internal and external communications and initiated new programs that resulted in a direct increase in student achievement. Under her direction, CCPS has improved its district ranking to tie for fifth in the state, up from 33rd in 2011.
About Leadership Florida
For the past 40 years, Leadership Florida has engaged more than 3,300 leaders through a competitive application process who represent all sectors of Florida's economy and reflect the diverse demographics of the state. Through experiential classes, these leaders renew their leadership skills and build their networks with the goal of addressing key issues facing the state of Florida. For more information, visit www.leadershipflorida.org. Leadership Florida is a federally registered trademark.
###