Amy Mangan Selected as New Chair of Leadership Florida Board of Directors
FOR IMMEDIATE RELEASE
CONTACT: Jennie Kroeger
jkroeger@leadershipflorida.org
(850) 556-2123
June 29, 2023
AMY MANGAN SELECTED AS NEW CHAIR OF LEADERSHIP FLORIDA BOARD OF DIRECTORS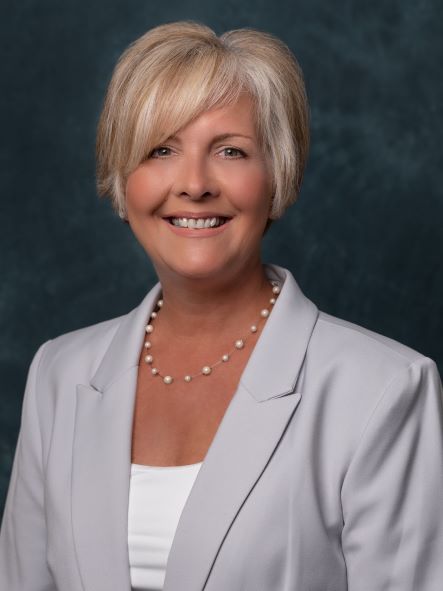 TALLAHASSEE, Fla. — Amy Mangan, executive director of the AdventHealth Ocala Foundation, was selected as chair of the 2023-2024 Leadership Florida Board of Directors. Mangan is a lifetime member of Leadership Florida and a graduate of Cornerstone Class 37.
In her role as chair, she will oversee the Leadership Florida organization, which includes a network of members in nine regions around the state, the Board of Directors and the Leadership Florida staff.
"We are honored to have Amy Mangan in place as our new chair," said Wendy Spencer, president and CEO of Leadership Florida. "Her success as a leader in her career will no doubt translate to continued success for Leadership Florida. I look forward to working with her as we engage our members and communities to improve our state."
Mangan is an experienced and innovative senior leader in external affairs in healthcare philanthropy, the energy sector and higher education. Her work in stakeholder engagement and collaborative partnerships has been recognized by organizations like the Edison Electric Institute. She earned a certificate in external affairs from Georgetown University's McDonough School of Business. She has served as a board director for The Nature Conservancy of Florida, Prospera USA Hispanic Business Initiative and various economic development organizations. She is also a published author of four books and contributor to publications including Salon, Southern Living, Better Homes & Gardens, Thrive Global and Southern Accents.
About Leadership Florida
For the past 41 years, Leadership Florida has engaged more than 3,500 leaders through a competitive application process who represent all sectors of Florida's economy and reflect the diverse demographics of the state. Through experiential classes, these leaders renew their leadership skills and build their networks with the goal of addressing key issues facing the state of Florida. For more information, visit www.leadershipflorida.org. Leadership Florida is a federally registered trademark.
###